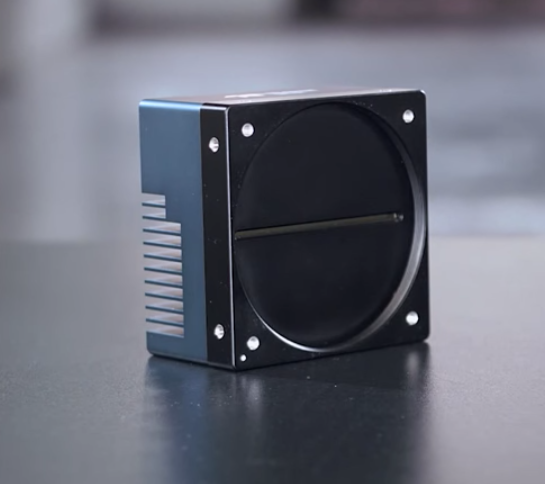 The DALSA Piranha XL camera from Teledyne DALSA is a multi-line CMOS color camera. The Piranha XL offers unprecedented speed, resolution, responsivity and low noise in color imaging, opening up entirely new capabilities. Even in light-starved conditions, the Piranha XL produces true colors for high quality images in 16K resolution.
This new DALSA camera will enhance applications across the industrial sector. So what can the Piranha XL be used for? What are the technical highlights that set this camera apart?
16K Piranha XL Applications
The Piranha XL 16K camera from DALSA is a feature-rich offering with numerous technical specifications that make it fit for a wide range of industrial applications. It's a flexible machine vision camera with high-performance in a number of settings.
Some of the most common uses include:
Flat panel display inspection
Printed circuit board inspection
Large format web inspection
Print inspection
Glass inspection
Film inspection
High performance machine vision applications
These are just a few of the many applications in which the Piranha XL camera can deliver high quality images.
Piranha XL 16K Camera Technical Features
In all color Piranha XL models, a tri-color sensor operation is leverage, where each color uses four rows. Line rates reach up to 125 kHz at 16K resolution, making the Piranha XL camera perfect for high quality imaging in high speed applications.
The Piranha XL features high responsivity with low noise – including true exposure control and smart lens shading correction – for superior imaging quality even in tough or low light environments.
Trigger to image reliability frame helps protect against data loss, while subpixel and parallax correction match web speed and angle to further improve overall imaging quality.
The Piranha XL is an innovative 16K camera. It has a long list of technical specifications that set it apart from other 16K cameras for industrial applications. This camera from Teledyne DALSA has the potential to increase productivity and throughput in your operation, especially in high-speed inspection environments.
To get a deeper dive on the technology behind this camera, read on about the Piranha XL 16K camera from Phase 1 Technology.