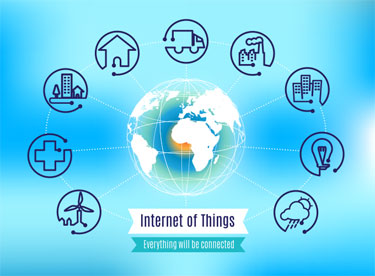 The trend toward factory automation is witnessing a growth in the industrial internet of things (IIoT). Connected factories, connected machines, connected customers, and connected business systems work together to solve a myriad of typical business challenges. The goal of industrial IoT is to improve efficiencies, reduce costs, reduce time to market, enhance innovation and customer service, and keep a company profitable and competitive in a global marketplace.

Sophisticated, scalable platforms like Telit's IoT Factory Solution which includes deviceWISE for Factory and secureWISE for the semiconductor industry, provide shop floor access to both the top floor (OT to IT) and a connected ecosystem of OEMs, suppliers and customers. Telit's solution is pre-configured for cloud connectivity and integration via Telit's IoT Portal.

Telit, being one of the early providers of solutions that connect factory equipment to enterprise applications, is making it easier for customers to take advantage of the IIoT opportunity with multiple paths to deployment. Companies leverage Telit's solution for integration of their back office with both production machines on the plant floor and remote assets in the field. Additionally, companies leverage the Telit's platform to help streamline their value chain, exchanging information in real-time with suppliers, field personnel, sales and customers – via the secure IoT Cloud connection.