In a medical emergency, seconds can make the difference between life and death. Unfortunately, even first responders with excellent training might take minutes to arrive. Many emergencies happen in dangerous disaster areas where rendering help is difficult.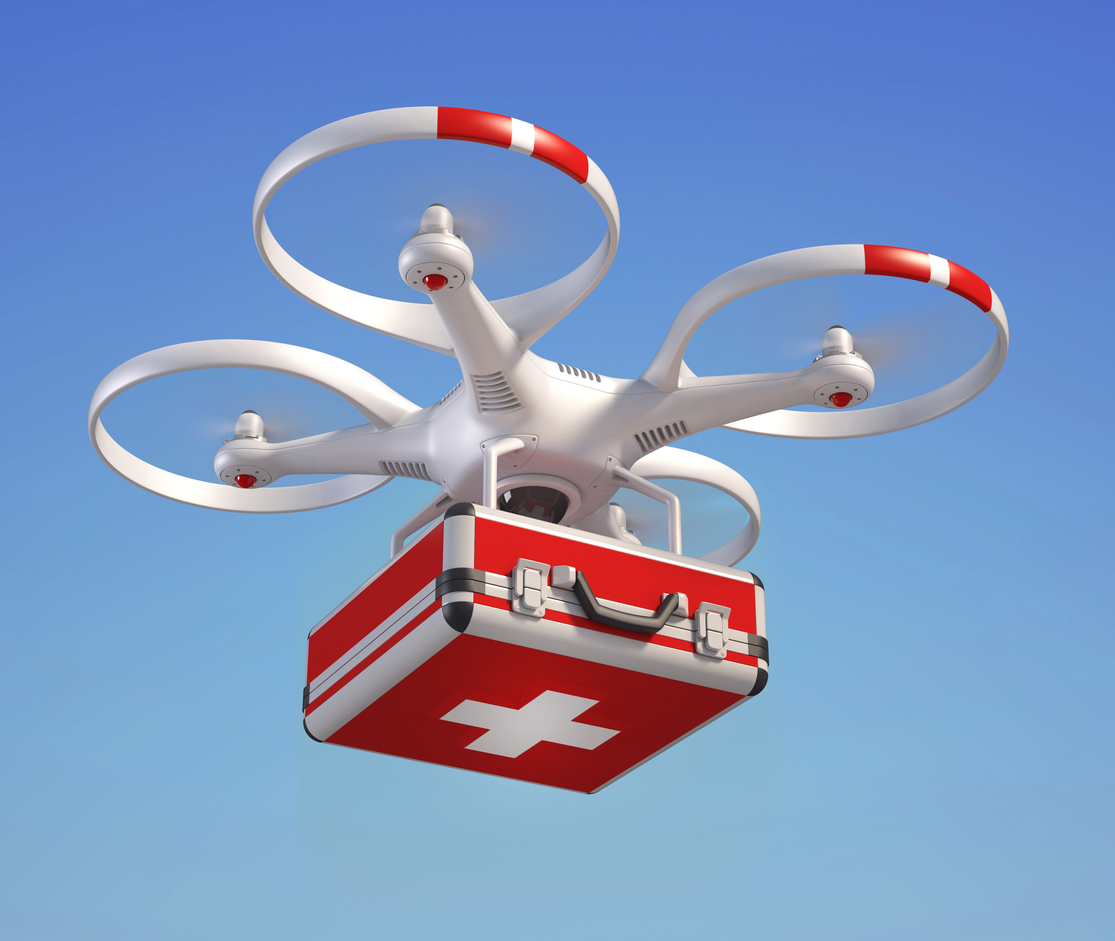 Where humans can't operate effectively, robots are increasingly taking the lead. Now, thanks to new medical drone technology, it may be faster, easier and safer than ever to render emergency aid.
The New Medical Drone May Arrive Even Before EMTs
First responders have a tough, challenging job, and they do amazing work. Still, there is room for innovation – help that can arrive even before what we traditionally think of as "first aid."
Thanks to new research from William Carey University College of Osteopathic Medicine, high-flying medical drones could be first to reach disaster scenes. The prototype drone uses Google Glass for video conferencing and can do the following:
Deliver a medical kit containing important supplies;
Instruct bystanders on how to assist people in need;
Inform first responders about the location of victims.
The drone can't replace the functionality of an ambulance or the expertise of a human medic. Still, it could be instrumental in stabilizing and protecting victims until they can receive help.
Disaster Response Drones Could be Deployed to Crisis Areas
Specially-equipped drones have already been used for disaster response, including swift-water rescues and evaluation of problems like fires and sinkholes. In the long run, drones may become a recognized part of responding to natural and man-made disasters.
At the moment, some regulations make it difficult for drones to reach their maximum potential in a crisis: For example, they must operate below an altitude of 400 feet and within the operator's line of sight. Even so, growing interest in "emergency drones" in both the government and private sector may spur rapid change.