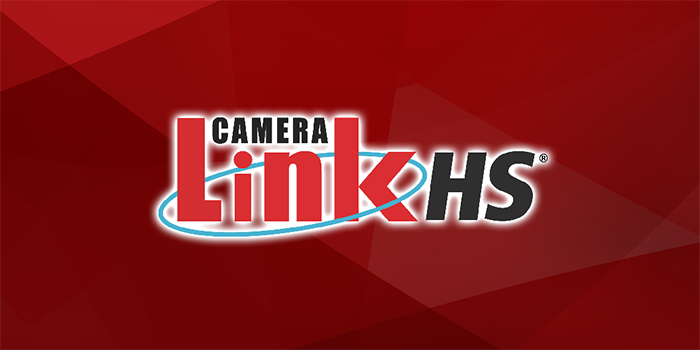 Camera Link HS is a new machine vision interface standard developed by a handful of industry leading companies, subcommittees and professional organizations. Teledyne Dalsa has played a major role in spearheading the effort in developing this industry standard, but were far from the only ones involved.
Camera Link HS is a relatively new standard and aims to improve upon older Camera Link specifications while also solving common challenges machine vision users face.
Camera Link HS is Designed to Meet Specific Machine Vision Needs
Camera Link HS carries image data, configuration data and low jitter, real time triggering signals over a simple network topology supporting cameras, intermediate devices and frame grabbers. This new interface retains much of the strengths of Camera Link, but also includes new features to keep up with the rapid pace of innovation in the machine vision sector.
Camera Link HS is designed from a system point of view to ensure CMOS sensor technology can be fully exploited, but also so that low cost cameras and frame grabbers are easy to use and reliable for a wide variety of applications.
Some of the main features of Camera Link HS include:
Scalable bandwidths from 300 to 16,000 MB/s
Extremely reliable data delivery
Copper or fiber optic cables from 15 to 300+ meters in length
Multi-vendor compliant components available
IP cores available for quick, low-cost development
Camera Link HS includes multi-sourced components adopted from high-volume industries to ensure low-cost and long service life. This interface is immune to single bit transmission errors, and has a shared IP core for quick, low-risk developments.
There are many other features of Camera Link HS that make it an innovative, practical and simple solution for machine vision users. The coming together of several industry groups has resulted in a new machine vision standard that will benefit everyone involved for years to come.
To learn more about this machine vision standard, browse Camera Link HS machine vision cameras to see how they're applied in today's manufacturing environment.