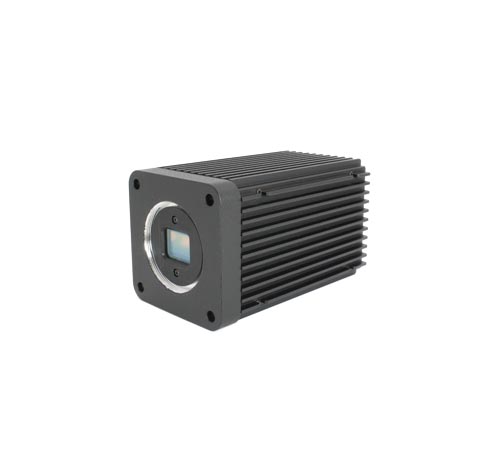 CIS has recently added to their broad portfolio of high-performance imaging systems a series of 4K cameras. These cameras offer ultra-high definition, high resolution, and high-speed imaging and a wide range of imaging applications.
The CIS 4K series of machine vision cameras have been specifically built to deliver superb image quality at frame rates up to 60fps. They are the ideal solutions for broadcasting, surveillance, medical imaging, intelligent traffic systems (ITS), and more.
CIS 4K Cameras with Clairvu™ Image Processing
CIS 4K cameras feature CIS's proprietary image processing engine, Clairvu™. Leveraging this method of processing, CIS cameras enhance image quality with low pseudo-color and low artifact color image processing.
The Clairvu™ image processing engine makes these high image quality color cameras unique. In applications that demand high resolutions in varying outdoor conditions, CIS 4K series cameras feature small footprints with fast frame rates and excellent performance.
CIS VCC-4K2 and DCC-4K2 4K Cameras
As part of the CIS 4K series of cameras, two popular models are the CIS VCC-4K2 4K camera and the CIS DCC-4K2 4K camera. Each one of these cameras leverages a 1.0 type CMOS sensor for excellent image quality, as well as the Clairvu™ image processing engine.
The VCC-4K2 4K camera from CIS uses the Pregius IMX255 CMOS sensor, achieving 3840 x 2160 effective pixels at 3.45 µm x 3.45 µm sizes. The global shutter eliminates image distortion in high-speed environments while color correction capabilities maintain the clarity of images. The camera operates with a 3G-SDI interface and comes fully enclosed.
The DCC-4K2 4K camera from CIS features many of the same performance features as the VCC-4K2 camera. However, the primary difference lies in the fact that the DCC-4K2 4K camera is not fully enclosed, allowing for greater customization of other imaging components based on the needs of your application.
The CIS 4K series of cameras offer high resolutions, high speeds and unique image processing capabilities for ultra-high definition solutions in broadcasting, surveillance, and more. For superior imaging performance, CIS 4K cameras offer a wealth of features that make them ideal in demanding imaging applications.
To learn more about these products, continue reading about technical specifications of CIS 4K cameras at Phase 1 Technology.