If businesswoman and model Elle MacPherson is right that "Image is everything," then CIS Corporation has you covered. With their new VCC-HD10ZM, this industry leader provides a full HD camera for capturing extraordinary images.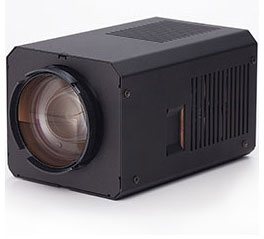 Extraordinary Image Quality

The VCC-HD10ZM relies on a 2.3 Megapixel CMOS sensor that enables a high rate of 60 frames per second while maintaining full resolution. Alongside a x18 auto focus lens, this new camera delivers high image quality and adaptability to a number of applications with a compact footprint. Furthermore, the original, state-of-the-art CIS ClairVu+ engine pushes image processing even further – allowing for overall superb imaging quality and high speed processing. This algorithm engine also incorporates many essential features, from auto white balance to color correction, edge enhancement, and overall noise reduction. Finally, the 3G-SDl video output makes it easy to transmit images through a coaxial cable without significant compression, all while supporting HD SDl as well.

The VCC-HD10ZM thus provides high quality image capturing and processing that make it particularly well suited to intelligence transportation systems. It is also ideal for fields like high-end surveillance, traffic surveillance via unmanned aerial vehicles (UAVs), printing inspection, and and medical fields where image truly is everything.