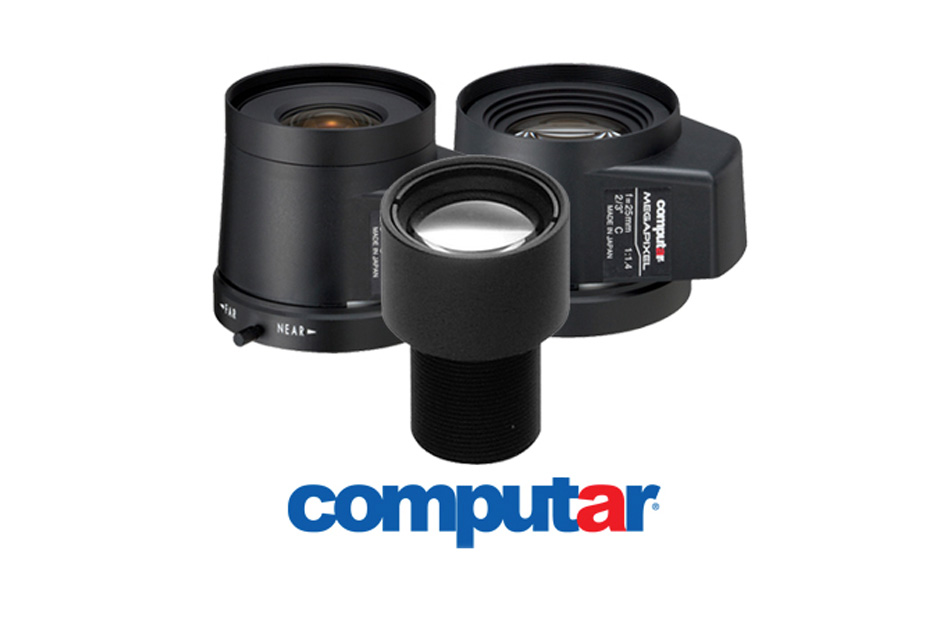 Industrial facilities aren't always the friendliest environments for image capture. Constant vibration, shifts in temperature, and even air quality can affect the performance of an industrial camera's lens. Oftentimes, the camera's lens is not protected, making it even more difficult to deliver reliable images.
Computar's Lenses for Harsh Environments
Fortunately, manufacturers like Computar have stepped up to the challenge to deliver the imaging technology needed in these spaces. Computar's MPW2-R Series lenses are designed specifically for machine vision applications in harsh factory environments.
Environmental conditions can result in distorted images when normal lenses are used in factory production facilities. But a ruggedized Computar lens resists these conditions that are unfriendly to most technology. Ruggedized lenses are designed to stand up to the vibrations and shocks that cause image aberrations. And they are still able to deliver 5 megapixel high-resolution.
Ruggedized Computar lenses aren't simply normal lenses altered to be waterproof, dust-resistant, or equipped with image stabilization capabilities. The whole construction of the lens is engineered to deliver optimal performance and extended life in harsh conditions. Computar's ruggedized lenses include redundant focus locks with a double-nut adjustment mechanism and all elements in the lens body are bonded.
Wide Range of Lens Options for Most Applications
MPW2-R Series lenses have the industry's most compact form factor and are engineered for optimal performance with a 10G durability. Sizes range from only 28 x 35.17 mm to 32 x 45.46mm. Computar knows machine vision and what's needed as they've set the standard in optics across a wide range of industries for over 40 years.
The series's lenses are capable of withstanding shocks up to 10G and can operate in a temperature range from -10?C to +50?C (~14?F to ~122?F). They are also available in a wide range of focal lengths, including 8mm, 12mm, 16mm, 25mm, 35mm, and 50mm. Each lens is available with a choice of 5 different aperture sizes.
Computar MPW2-R Ruggedized Lens Series is ideal for harsh factory automation applications, offering high-resolution and low-distortion capabilities. Find the perfect Computar MPW2-R Ruggedized Lens for your application.