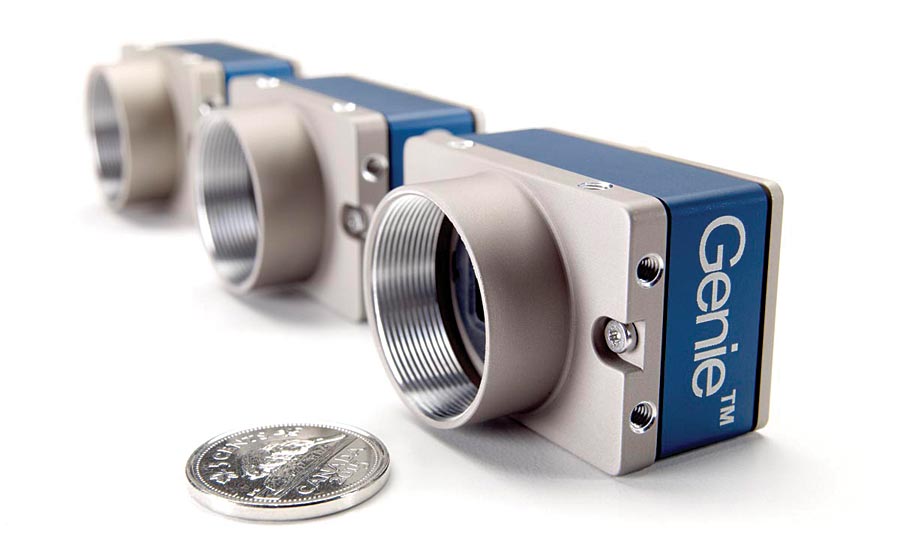 Teledyne Dalsa's machine vision cameras are known throughout the world for their reliable, high-performance imaging capabilities. Whether you need a CMOS or CCD areas scan or line scan camera, Dalsa has cameras that offer unprecedented quality, speed and control.
A wide range of applications can benefit from the performance of Dalsa cameras, especially for quality assurance, inspection and fault monitoring. For those searching for a Camera Link machine vision camera, Dalsa has a strong lineup of powerful cameras to meet just about any machine vision requirements.
Dalsa Camera Link Cameras: Area Scan Machine Vision Cameras
Dalsa offers both high-performance area scan and line scan cameras for users in need of a Camera Link machine vision camera. For uncompromising image quality and extremely high speeds, Dalsa has introduced a line of Dalsa Genie Nano Camera Link cameras to expand the availability of this highly popular family of cameras.
There are several models of Genie Nano Camera Link cameras, each with their own advantages. The Genie Nano-CL 5100, for example, leverages industry-leading sensor technology for 5120 x 5120 resolutions at 30 frames per second. The Genie Nano Camera Link family has resolutions up to 25 megapixels, making them capable of handling the toughest machine vision tasks.
Dalsa Camera Link Cameras: Line Scan Machine Vision Cameras
For users in need of a Camera Link line scan machine vision camera, Dalsa has a number of cameras with the high-performance expected from this manufacturer. Chief among them, the Piranha4 series of line scan cameras deliver some of the highest line rates in the industry with excellent signal-to-noise ratios.
The Pirnha4 4k line scan camera, for example, feature 4k resolutions with 100 kHz line rates, making it one of the fastest line scan machine vision cameras in the industry. The camera leverages a dual line CMOS sensor architecture for 2x responsivity and 100% fill factor. The Piranha4 family of line scan cameras from Dalsa meet the needs of a wide range of line scan machine vision applications.
Dalsa is one of the world's most popular machine vision manufacturers, renowned for the reliability and high-performance of their machine vision cameras. Whether you need an area scan or line scan Camera Link camera, Dalsa has a lineup of industry-leading machine vision solutions for you.
To learn more about these cameras, browse all of Teledyne Dalsa's Camera Link cameras from Phase 1 Technology.