The next model in our Industrial Cameras for Agricultural Automation series is designed to be a bird of prey for machine vision needs. The Dalsa Falcon 1.4M100 HG is a powerful area scan camera that offers high-speed color imaging and frame rates for exceptional image quality and high throughput.

Capturing Quality Images

Starting with a robust body that can withstand harsh environments, Dalsa adds global shuttering and reset, as well as concurrent integration and readout, along with its patented CMOS sensor technology. The global shutter specifically enhances and maintains image quality and clarity while capturing high-speed objects. In other words, it ensures high-quality, crisp images without the artifacts that result from a rolling shutter.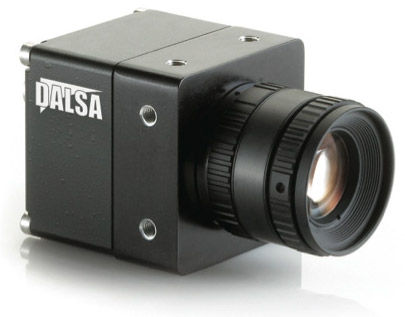 Soaring Resolution and Distance

The Falcon 1.4M100 HG delivers up to 100 frames per second at full resolution up to 1.4 megapixels. This model also features programmable exposure, gain, offset, and flat-field correction through mini-Camera Link. In addition to ensuring data transmission over long distances, the Camera Link interface also eliminates the need for a power cable with PoCL (Power over Camera Link) functionality. Simple camera control and timing, too, make it relatively easy to program for resolution and transmission alike.

A robust yet compact area scan camera, the Dalsa Falcon 1.4M100 HG is ideally suited to systems designed for fast throughput such as seed, grain, or produce inspection, sorting, and packaging.

Next in our Industrial Cameras for Agricultural Automation series we'll look at the flexible, entry-level JAI GO-500C-PGE Color CMOS camera.