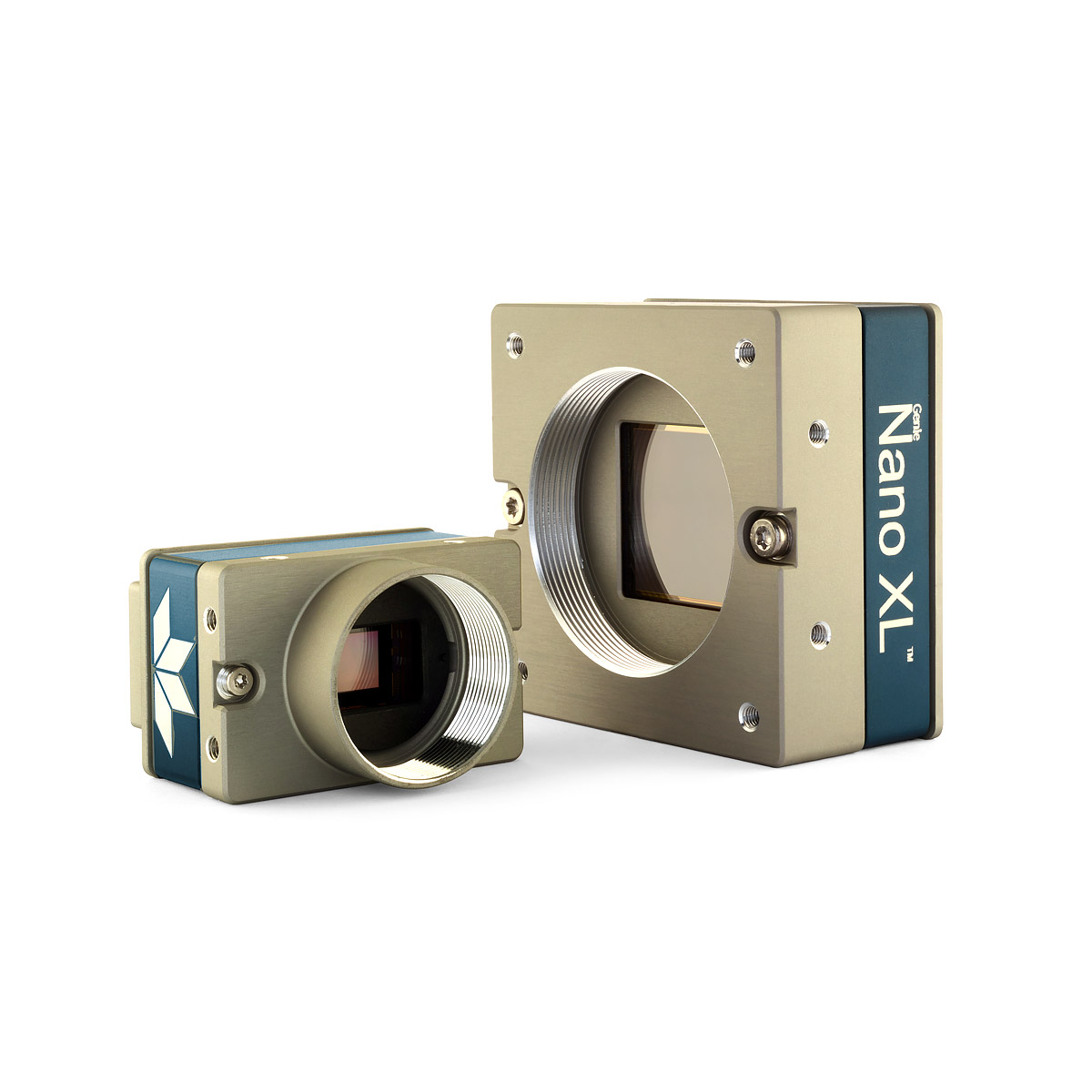 The Dalsa Genie NanoXL M5100 is one of the latest additions to the extremely popular Genie Nano series.
The Dalsa Genie NanoXL M5100 is a compact GigE vision area scan camera with a very high resolution. It's typically used for electronics manufacturing inspection, industrial metrology, and intelligent traffic systems, but is suitable for other applications as well.
What Makes the Dalsa Genie NanoXL M5100 Unique?
This Genie Nano camera is unique for many reasons, but one of its most distinguishing features is its size. Genie Nano cameras are known for their high performance in a compact size, but this version is slightly larger – hence the 'XL' in it's name.
The Dalsa Genie NanoXL M5100 contains an On-Semi Phython 25K Monochrome version sensor. This established sensor technology from Sony provides extremely high image quality, and ultimately results in the slightly larger size of this Genie Nano Camera.
But what does this mean for overall camera performance?
Dalsa Genie NanoXL M5100 Provides Superior Resolution
Out of all the Genie Nano cameras, the M5100 version provides the highest resolution available at 25 megapixels. This resolution is possible, when including Dalsa's "Burst Acquisition" and "Turbo Drive" technologies, at image capture rates of 20 frames per second.
The Dalsa Genie NanoXL M5100 is built with a Ruggedize screw mount, RJ-45 connector and an M42 lens mount, resulting in a versatile design suitable for a wide variety of industrial settings and applications.
Like all Genie Nano cameras, it is based on the Automated Imaging Association's (AIA) GigE Vision Standard to link directly to a PC. This camera transfers data on standard CAT-5e and CAT-6 cables of distances up to 100 meters.
While the connectivity and mounting options are standard, the Dalsa Genie NanoXL M5100 is a unique addition to the Genie Nano series. If you need ultra high resolution in a small package, this camera is your best bet.
You can view more technical details on the Dalsa Genie NanoXL M5100 product page.