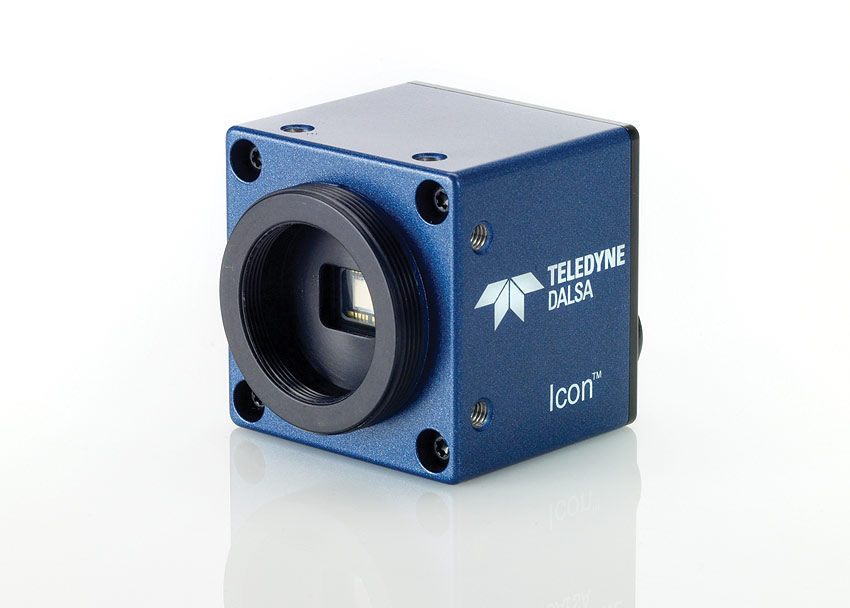 The Dalsa Icons Series cameras are a powerful addition to the already extensive line of Dalsa cameras. These programmable cameras are made specifically for applications that require embedded processing, and advance some of Dalsa's most powerful camera technology to date.
These feature-rich cameras are available in several different models, with frame rates of 15 to 60 frames per second. If you need a camera with embedded processing capabilities, Dalsa Icon cameras are top of the line.
What are some of the benefits of Dalsa Icon cameras? What makes them particularly useful for embedded processing applications?
Dalsa Icon Cameras: Features and Benefits
These Dalsa cameras come in monochrome and color formats, supporting resolutions from VGA to 1600. For high quality, high sensitivity and low noise image output, Dalsa Icon cameras offer unparalleled performance.
Powerful Processing
Dalsa Icon cameras feature 1GHz ARM Cortex-A8 and C64x+ DSP processors and Microsoft Windows CE real-time operating system. This combination facilitates powerful processing capabilities without sacrificing the Icon's low power consumption features and ruggedized small form.
Camera Configuration Utility
All Dalsa Icon cameras are equipped with Teledyne Dalsa's powerful CamExpert configuration utility. CamExpert is a graphical user interface to create or modify camera configuration files. This interface allows users to fine tune the Icon's parameters while grabbing live images on the host computer.
Autonomous Operations
Dalsa Icon cameras are explicitly designed for standalone operations, leveraging on-board, general purpose I/Os and communications using Ethernet or RS232 serial ports. These Dalsa cameras can run on power up without any assistance from a PC, due to their ability to store user applications with non-volatile memory.
The Dalsa Icon cameras are a powerful addition to Dalsa's already industry-leading line up of industrial, programmable cameras.
Dalsa Icon Series cameras are state of the art technology for embedded processing applications. These programmable cameras offer very high resolution, high quality and low noise imaging for most embedded applications.
To view different models and get technical specifications, continue reading about Dalsa Icon Cameras from Phase 1 Technology.