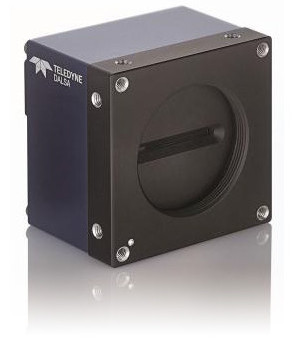 As the old saying goes, "A stitch in time saves nine." Dalsa's Linea Series of efficient and reliable GigE Line Scan Cameras offers a wide array of advanced features that deliver an affordable and innovative way to save you "stitches."
A foundation of innovation

Dalsa starts with an advanced CMOS sensor for their GigE Line Scan Cameras, which provides high quantum efficiency with minimum noise. From there, the line scan technology provides the brick and mortar of acquiring more information in a single pass than other cameras. With up to five unique user-controlled configurations, you can change settings per line and cycle to rely on different light sources, angles, exposure times, and more.
With high quality features

At the same time, the available features transform the GigE Line Scan Camera line into an ideal way to improve imaging. These include:
Use of short and long exposures to maintain detail in light and dark areas,
A higher speed through high speed bursts in capturing and buffering,
TurboDrive technology that allows the fastest line rates of up to 80kHz,
Use of Multiple Regions of Interest to boost processing performance,
And a Trigger to Image Reliability framework that monitors and maintains the image capture process.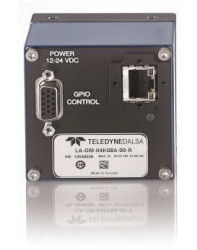 The features of the Dalsa's new Linea Series GigE Line Scan Cameras will thus improve image quality and boost imaging performance, while keeping costs low.

With resolutions from 2k to 16k, the line offers a high quality camera for a variety of applications, including postal and recycling sorting, vehicle inspection, pharmaceutical applications, and food and materials inspection. In short, this new line offers an affordable and innovative way to save time, energy, and money while maintaining high quality machine vision imaging.