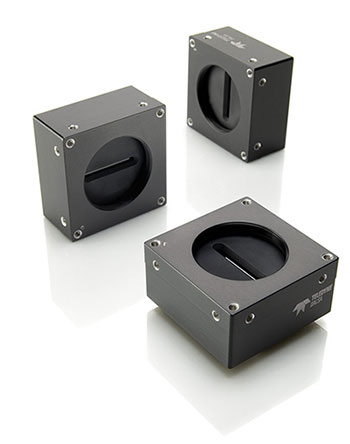 Teledyne Dalsa has cemented its place as one of the most innovative and fast-moving brands in the machine vision industry. With the new Dalsa Linea color line scan cameras, it continues to offer great value and flexibility.

What Makes the Linea Color CMOS Camera Line Different?

Dalsa has created a full range of color line scan cameras aligned with common specifications so you can choose the solution that's right for you. As a result, the balance between quality and price is second to none.

The Linea imprint includes 2k, 4k, and 8k color line scan cameras to meet virtually any need.

Meet the Premium Linea Color 8K Camera Link

When nothing less than the best will do, the Linea Color 8K Camera Link CMOS cameras offer speeds up to 48 kHz with 8192 x 2 pixel resolution and 7.04 µm x 7.04 µm pixel size. A compact footprint, standardized Camera Link interface, and compatibility with GenICam or ASCII all make it easy to use.

The design goal of the 8K is to deliver the highest quality at the lowest price by leveraging the brand's technical expertise in high-end hardware. The 8K's enhanced speed and sensitivity make it great for web inspection, materials grading, rail inspection, postal sorting, and a variety of sorting/inspection applications.

It adapts easily to different operating environments thanks to flat-field correction, multiple user configuration sets, and calibration coefficients that help you compensate for lighting quickly.

What about the 2K and 4K variants? Available with GigE interface and Dalsa's revolutionary TurboDrive technology that pretty much doubles line scan rates, the 2k achieves up to 45 kHZ (resolution 2048 x 2, pixel size 7.04 µm) and the 4k up to 80 kHz (resolution 4096 x 2, pixel size 7.04 µm). By capturing and buffering high speed bursts faster than GigE allows, Dalsa's Linea GigE color models can take advantage of their high speed sensor.

What's the verdict? Linea's color line scan cameras deliver high-speed color at an affordable price point, providing enough flexibility for a wide variety of sorting and inspection machine vision applications.Ready to buy? Visit our ecommerce site to make your purchase online.