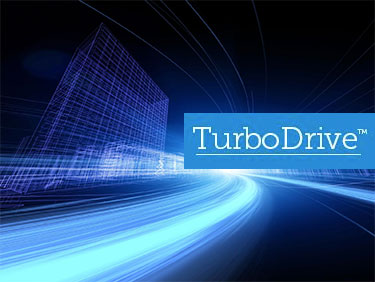 No matter what imaging technology you use, frame rate is one of the most important specs. Unfortunately, packing more raw power into a device to improve its frame rate often leads to a bigger footprint – and increased cost of ownership! Teledyne Dalsa has successfully addressed the problems of frame rate enhancement using its unique software and controller technologies. At this year's Vision Show, held in Boston in early May, its pioneering TurboDrive technology was recognized by the industry for achieving speed and functionality in a cost effective compact solution.
Award-Winning TurboDrive Technology Captures Accolades
For manufacturing and other quality control applications, compact imaging devices are essential to optimizing tight spaces. Dalsa set out to develop a high-speed camera solution that could deliver exceptional frame rate. The result was its pioneering TurboDrive technology, which received GOLD honors at the annual Vision Systems Design Innovators Award event.
TurboDrive is a patent-pending innovation that lets GigE Vision cameras "break the speed limit" by going beyond today's bandwidth restrictions. In practice, that leads to 150% throughput gains coupled with 100% image data retention – a major breakthrough all vision system designers can appreciate. As of now, TurboDrive is deployed in Dalsa's Genie Nano and Linea line scan camera series. At full utilization, the technology allows the cameras to send pixel information faster than 125 megabytes per second.
Successfully leveraging the power the of its proprietary TurboDrive technology, Dalsa continues to introduce new models within its affordable Genie Nano series. Benefits of this series include:
Small profile to fit tight spaces
Wide temperature range (appropriate for harsh environments)
Super lightweight at only 46 grams
Versatile I/O for easy integration and deployment
Trigger-to-image reliability, protection from lost data
Data rate up to 2 x Faster beyond GigE limit
Visit here to learn more about Dalsa Genie Nano series cameras with TurboDrive technology.