Chinese company DJI is known for its flying cameras, particularly its Inspire and Phantom series. The Inspire 1's 12-megapixel camera, featuring a nine-layer lens with an innovative curved design, has turned heads in the aerial film-making market.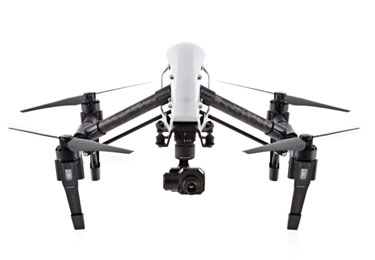 Late last year, DJI announced a new partnership with FLIR to implement state-of-the-art aerial thermal imaging systems. The collaboration will benefit from DJI's unique gimbal stabilization technology alongside FLIR's robust thermal imaging devices and processing capabilities.

Thermal imaging deployed in unmanned aerial vehicles has huge potential in firefighting, search and rescue, crop management, and a host of other areas. Until now, however, there hasn't been a commercial partnership capable of bringing it to market in a cost-effective way.

Heat-Detecting Eyes in the Sky

While there's no telling how long the DJI/FLIR initiative will last or how far it will go, its first joint project has already been announced: The DJI Zenmuse XT, expected on the market by the end of Q1 2016.

The Zenmuse XT will integrate DJI's Lightbridge video transmission software, a full-featured 2.4G HD digital video downlink for low-latency film equipment. It will also be compatible with a number of familiar DJI aerial platforms, including at least the DJI Matrice 100 and Inspire 1.

FLIR CEO Andy Teich is on record calling the partnership a "better-together opportunity" and hinting it's the start of long-term cooperation between the two respected brands. If so, it could be good news for machine vision professionals and aficionados.