FLIR Systems has long been one of the world leaders when it comes to integrating thermal imaging into innovative technology platforms. The advent of the UAV era was a huge boon for the company, which has developed some of the best night vision systems available.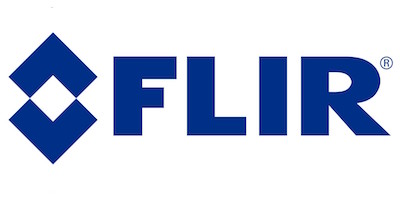 Now, FLIR is on its way to becoming a global powerhouse with newly-expanded technology capabilities. It has been working on an aggressive program of expansion, including major 2016 acquisitions: Point Grey Research and Prox Dynamics.
Point Grey Research Enhances FLIR's Visible Imaging Portfolio
FLIR is known for helping users see in the dark. With the addition of Point Grey to its family, it will also have unprecedented skills in visible imaging.
Point Grey's offerings are already in use in diverse, lucrative sectors. The company is well known in industrial automation, medical diagnostics, defense, and mapping.
With a $253 million purchase, FLIR has access to new sectors eager for its products. In particular, it plans to drive further intelligent imaging and machine vision developments in industrial vision and people-counting.
Nano-Scale UAV Manufacturer Prox Dynamics Joins the FLIR Fleet
Norway-based Prox Dynamics was purchased for $134 million in cash. With its addition, another piece of FLIR Systems' long-term strategic picture becomes clear: Prox is one of the top names in nano helicopter technology worldwide.
Since its 2007 founding, Prox has found a ready audience for its products. It has consistently outpaced the competition in military and paramilitary reconnaissance and intelligence – thanks to its array of extraordinarily precise aerial sensors.
Prox could easily teach FLIR lessons that will help enhance value from several of its other acquisitions, possibly including video surveillance firm DVTEL, acquired 2015. It's a truly exciting time for FLIR's supporters – and industry-watchers in general – waiting to see what the brand does next!