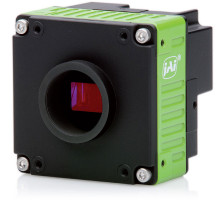 It's often said that a picture is worth a thousand words. In the worlds of high end surveillance and machine vision, an image is worth much more. As such, industrial camera manufacturers are constantly working to meet the increasing need for high performance cameras in these and related fields. With their recent Elite Series, JAI provides just that extraordinary image quality in a convenient yet powerful package.
The growing need for highly sensitive industrial cameras calls for image fidelity to be paramount in design; EL-2800C-MCL Progressive Scan CCD Color Cameras provide that and more. While both color and monochrome models include several trigger modes and partial scanning to increase frame rates, the color model specifically provides in-camera 24-bit interpolation. This innovative camera also incorporates:
An overall high 2.8 megapixel resolution,
Minimization of readout noise and shutter leakage for improved quality, and
Multiple frame speeds and resolutions to support image uniformity.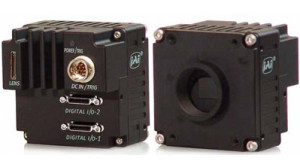 Furthermore, its automatic level control adapts well to changing lighting conditions like those related to high-end surveillance, machine vision, and traffic and sports imaging. Plus, its use of the latest Sony ExView technology increases sensitivity exponentially – allowing for applications in semiconductor inspection, ophthalmology, and other industry-specific contexts where maximum quality and light sensitivity are a basic requirement.

Overall, the EL-2800C-MCL performs splendidly under a variety of conditions - proving that an image can be worth more than a million words. In particular, its supreme image quality and sensitivity make this camera especially well-suited to high-end surveillance and machine vision applications.