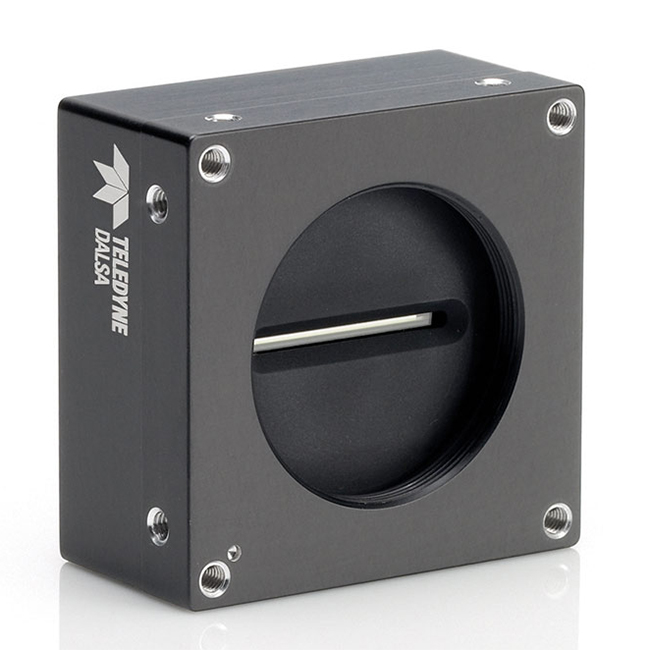 Dalsa 4K cameras for line scan machine vision applications offer unique value to end users. These cameras deliver exceptional performance in a wide range of environments. Set at an unprecedented price point, end users quickly accrue return on investment (ROI) with these machine vision systems and see immediate benefits in vision applications.
Teledyne Dalsa's current lineup of high-end 4K cameras solve the most pressing challenges in demanding applications requiring robust line scan imaging.
The Benefits of 4K Cameras
The most immediate benefit of 4K camera technology is the high resolution they bring to just about any application. Higher resolution allows more detail to be seen in video streams or capture images, creating sharper and clearer imaging.
For inspection applications, for example, this added level of clarity yields far greater accuracy and reliability for machine vision systems. A machine vision system capable of capturing more detail can capture more defects, improving the overall quality of production.
The Dalsa Linea Color 4K Camera
The Dalsa Linea Color 4K camera is a line scan cameras based on bilinear color CMOS technology. These GigE cameras have a pixel size of 7.07 µm by 7.04 µm and a line rate up to 26 kHz. This makes it fast enough for many modern machine vision applications, yet sensitive enough to operate in a wide range of environments with low levels of noise.
This combination of sensitivity and speed is unique, making the Dalsa Linea Color 4K camera ideal for applications such as food sorting, materials grading, web inspection, and even for general purpose machine vision applications.
When combined with Teledyne Dalsa's proprietary TurboDrive technology, this camera can break the limits of GigE with no loss of image quality.
The Dalsa Linea Color 4K camera is a great example of how Dalsa's high-performance 4K cameras bring unique performance attributes to the most demanding applications for higher productivity and accuracy.
To learn more on this topic, continue reading about Dalsa 4K Cameras.