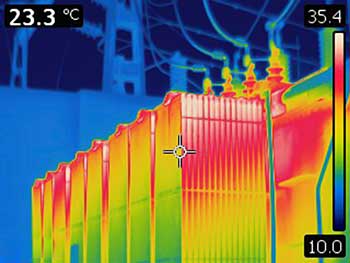 Many companies have made huge contributions to the world of machine vision over the years. One of these, FLIR, stands out for its innovative use of thermal imaging technologies.
Through thermal imaging, it's possible to equip unmanned aerial vehicles with advanced capabilities for search and rescue under nighttime conditions. FLIR also provides products to the industrial and commercial markets, particularly in broadcast television.
FLIR was one of the first pioneers in the thermal imaging space and continues to make great progress. Like many innovators, it's had an interesting and sometimes challenging journey.
Bright Beginnings for the Thermal Imaging Market Leader
Founded in 1978, FLIR Systems focused on thermal imaging applications from the start.
Its first highly successful product line consisted of hand-held and lab systems for commercial applications where image quality and temperature sensitivity were both required. Its first major acquisition, Hughes Aircraft in 1990, accelerated its work in the aviation market.
The late 1990s saw the company navigate a number of rapid-fire acquisitions. Sweden's Agema, along with Inframetrics of Boston, added to the company's knowledge and product portfolio.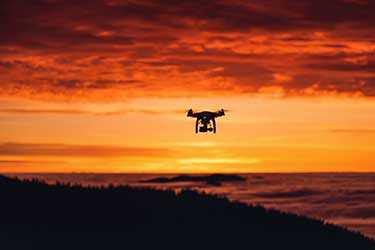 FLIR Soars: Refocusing and Moving into the Drone Era
FLIR's relatively narrow early focus didn't provide a growth engine robust enough to evolve into a large company. Much of its early equipment was used for residential energy surveys. After pivoting to law enforcement applications, it expanded from $4 million to $30 million in sales.
FLIR faced difficulties and leadership changes in 2000 to come out stronger. It soon developed a broader range of applications, and in 2004, acquired Indigo Systems to drive down the manufacturing cost of its products.
As UAV technology matured, no other enterprise was in a better position to commercialize a vast number of new thermal applications. FLIR now employs 2,8000 and yields revenue over $1.5 billion annually.