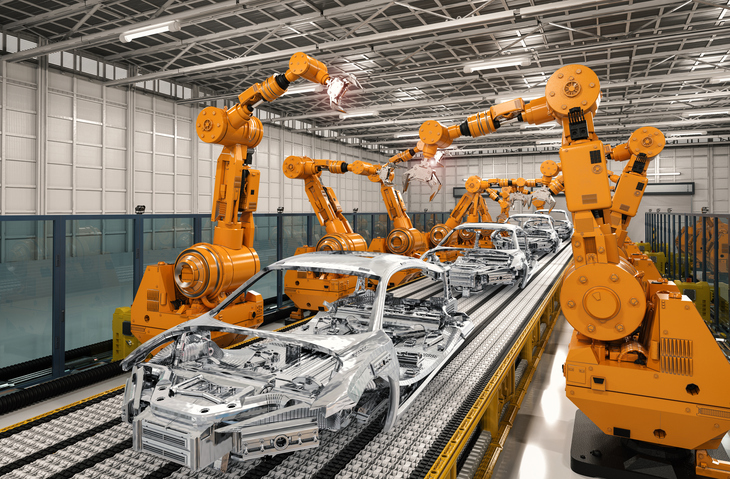 The automotive industry has always been at the forefront of automation technology. For decades, the industry has been an early adopter of automation and the leading buyer of robotics and automation technology. Machine vision has long played a role in this automation technology, and as vision systems advance, they're playing an increasingly important role.
The automotive industry has strict protocols for quality and safety. Small quality issues can create major recalls and potentially fatal situations. Additionally, the automotive manufacturing setting can be dangerous for workers. Machine vision has helped create a safer work environment as machines have become more automated.
Machine Vision's Role in the Automotive Industry
Machine vision systems play a critical role in the automotive industry, from initial production through to the end product. There are 4 main ways machine vision is used in the automotive industry:
Inspection. To meet strict quality standards, automotive components go through rigorous inspections at multiple points of the production cycle – sometimes even during production. Machine vision automates and improves the accuracy of these inspections.
Robotic Guidance. Robots are more flexible and more productive when they can account for variables in their environment. Machine vision systems allow robots to locate objects and best position themselves to do work on these objects to reduce errors and improve profitability.
Safety. Heavy machinery in an automotive manufacturing setting, including industrial robotics, are often equipped with vision sensors to avoid human and machine contact. These sensors, which are also used in collaborative robots, will shut down a machine if a worker gets too close.
ADAS and Autonomy. Recently, machine vision systems are making their way into the end products in the automotive industry. Advanced driver assistance systems (ADAS) allow for hands-free parallel parking, lane assistance and emergency braking. Machine vision is also helping the industry achieve fully autonomous vehicles.
Machine vision plays an important role in the automotive industry. Inspection, robotic guidance, safety, and autonomy are some of the main ways machine vision is used.
The automotive industry has a long history of using the latest in automation technology to achieve unprecedented levels of productivity. Machine vision has been at the heart of this trend for decades and has had a major impact on the automotive industry.
To learn more on this subject, read our informational section on machine vision and the automotive industry.