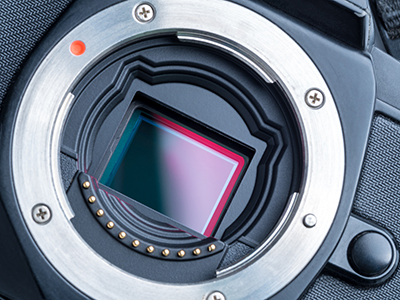 You need to pick the right machine vision supplier if you're going to be sure that you're getting the right products with the right features at the best value. Updating and designing new machine vision systems isn't just about product selection. You also need a supplier that has the components available when you order them and offers the support you need.
How do you know if a machine vision camera and components supplier is best for you? Here are six questions to ask when choosing a supplier.
1. Is the Machine Vision Distributor Authorized?
You can trust that a machine vision distributor authorized by the manufacturers they represent has extensive training about the products being sold. Manufacturers provide education and demonstrations to authorized suppliers so that they provide you with the guidance you need to make the right choice for your application.
2. Does the Machine Vision Distributor Provide Stocked Inventories and Supply Chain Support?
Selecting the right machine vision components is of no benefit if you can't get them delivered when you need them. If you're a system designer or integrator, you probably need just in time delivery to meet your manufacturing or installation schedule. An authorized machine vision supplier knows the manufacturer's lead times and holds a buffer so they don't impact your project.
3. Does the Distributor Provide Pre- and Post-Sale Product Support?
From selection to installation to troubleshooting, you'll want to work with a trusted expert. Choosing the right combination of camera, lens, lighting, and more is necessary to get the results you're looking for. Avoid costly mistakes and maximize your ROI with a knowledgeable machine vision supplier.
4. Is the Distributor Vertically Integrated?
There are many advantages to working with a machine vision supplier that represents most manufacturers for most, or all, of the components you'll need. You'll save yourself time and hassle. Your supplier should have a deep knowledge of the leading products and sophisticated applications.
5. Does the Distributor Offer Factory Modification?
Not all components will work in all applications right out of the box. Sometimes there's a need for modification or customization. Manufacturers often allow authorized machine vision suppliers to use their technical knowledge and judgment to make appropriate modifications without impacting the product warranty or service support
6. Does the Distributor Have Trusted Industry Recognition
A machine vision supplier that has been in business since the industry began and that has earned the trust of major manufacturers can offer you a wider variety of industry-leading technologies to choose from. The real value comes with the peace of mind that you're partnering with the right machine vision distributor.
Download the eBook: Top 6 Questions to Help You Select the Right Machine Vision Distributor and find out more about how to make sure you're getting the right machine vision supplier.