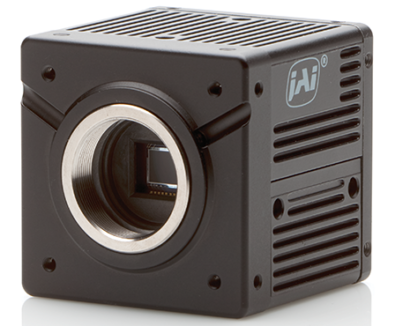 The JAI BB-141GE camera is a progressive scan camera built for high-performance in some of the toughest machine vision applications out there. This 1.4 megapixel CCD camera is suitable for a wide range of applications, but is ideal for outdoor use where variable lighting and rugged conditions make imaging difficult.
With high-resolution, dependable performance and excellent image quality, the JAI BB-141GE camera outperforms many other cameras for outdoor use.
Application Benefits of the JAI BB-141GE Camera
One of the primary benefits users of the JAI BB-141GE camera see is low noise operation. Minimizing noise is a crucial aspect in tough machine vision applications, as the surrounding environment can contribute to noise in a number of ways. The JAI BB-141GE camera leverages a sophisticated circuit design, along with thermal management techniques, to deliver a signal-to-noise ratio greater than 58 dB, even in nighttime illuminated situations.
The JAI BB-141GE camera also features an advanced automatic exposure function. This feature controls gain, shutter, and the lens iris to maintain optimal exposure levels at all times. This feature is especially useful for changing lighting conditions in surveillance or traffic applications.
Technical Features of the JAI BB-141GE Camera
The JAI BB-141GE camera is built around Sony's ICX285 2/3" progressive scan CCD sensor – a popular sensor known to provide outstanding sensitivity and spectral response. With low smear characteristics, this camera leverages new microlens technology and a 6.45µm pixel size for high sensitivity imaging.
This camera is sensitive in the near-IR region, offering nearly 4x the sensitivity of traditional sensors at the 945 mm wavelength. Overall, the JAI BB-141GE camera outperforms conventional machine vision solutions in a number of ways for outdoor applications.
The JAI BB-141GE camera has an impressive suite of technical features that make it a powerful machine vision solution for those who need a machine vision camera above and beyond the typical capabilities for outdoor imaging.
To learn more about the technical features of this camera, continue reading about the JAI BB-141GE camera from Phase 1 Technology and what makes it so powerful.