Vincent Van Gogh once said, "Great things are done by a series of small things brought together." The new Teledyne DALSA Genie Nano GigE camera series delivers a versatile build, diverse features, powerful imaging, and overall affordability, fusing many breakthroughs into a game-changing line of small, low cost, high performance area scan cameras.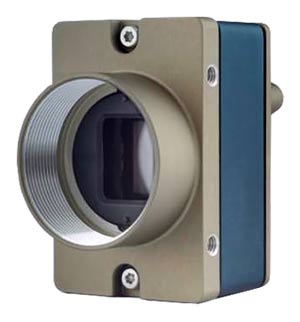 Fast yet Flexible

The super compact build and wide temperature range of the Genie Nano series makes it ideal for both harsh and space-restricted environments. Features include a versatile I/O, giving you 2 inputs and 2 opto-coupled outputs for easy integration, and secure RJ-45 and auxilliary connectors to support GigE version 1.2 and power-over-internet (PoE) or +10 to +36 volts.

DALSA's proprietary TurboDrive technology further boosts transmission by almost twice GigE limits, while maintaining full 1920 x 1200 resolution and frame rates of up to 84 frames per second.

Inexpensive yet Innovative

This durable foundation is complemented by the state-of-the-art imaging of Sony Pregius global shutter CMOS sensors and the improved image quality of DALSA's Trigger-to-Image capture and transfer. Multi-ROI Windows also improve performance by capturing only relevant data, while burst acquisition supports high sensor rates and speeds. With auto-brightness, color enhancement, counter feature, and a Cycling Mode, this series combines the latest imaging breakthroughs for an affordable price.

DALSA's Genie Nano series transforms machine vision by providing high quality image reliability, even in low-light environments, at a price point below $500. With various models, sensors, resolutions, and features available, these cameras are ideal for high speed, high throughput inspection, machine vision, robotics, ITS, and life sciences applications.