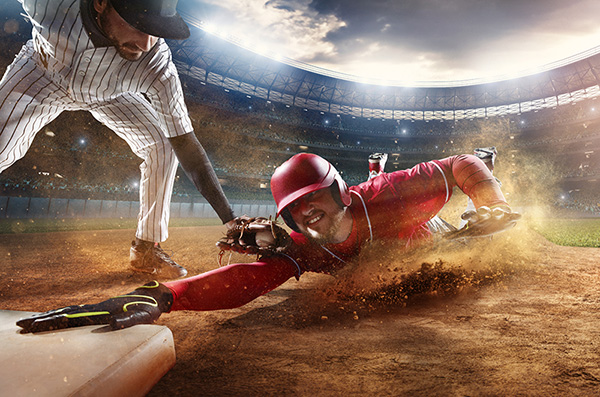 Machine vision is being integrated into applications most people would not have been able to imagine twenty or even ten years ago. No longer limited to industrial manufacturing, it is now prone to pop up where you least expect it: Sports spectating is one exciting example.
Millions of Americans love going out to a ball game, but even the most enthusiastic sports fan has to admit that sometimes, the experience doesn't live up to the hype. Machine vision has made viewing better in countless ways – whether courtside or at home.
Intel has been one of the leaders in developing machine vision technologies and systems to enhance sports fans' experiences. For example, it recently acquired VOKE, one of the emerging champions in immersive sports viewing.
What does the future hold? Some recent innovations include:
Ultra-Advanced Replays
Referees and umpires may still be expected to avoid replays, but that doesn't have to hold true for the rest of us! Machine vision technology has provided crisp, accurate replays featuring never-before-seen angles and options. In 2016, Intel's FreeD system came of age in Major League Baseball, generating fully 3D replays through a network of 28 5K cameras.
Inertial Measurement
Inertial measurement is a great new way for fans to get an "inside view" in the fast-paced world of extreme sports. Using an on-board gyroscope and accelerometer, this concept – another Intel innovation – made its debut at the Winter X Games. Now, instead of relying on limited angles from cameras that could be quite distant from extreme athletes, spectators will be able to review the details of every twist and stunt.
Intel's clear interest shows there's a bright future and plenty of room for improvement in spectating sports. Who knows what other amazing machine vision systems will soon showcase athletes like never before?