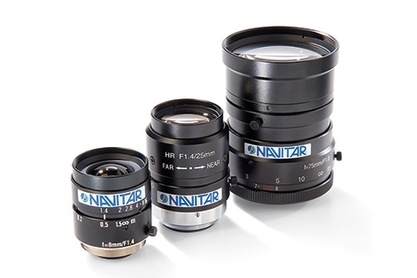 Navitar Canada Inc., an optical solutions provider, has recently purchased PixeLINK, a Canadian manufacturer of industrial cameras. The acquisition marks an effort by Navitar to reach a global customer base and expand their end-to-end product offerings.
Naviatr Acquistion of PixeLINK Brings Newly Integrated Solutions
Michael Thomas, President of Navitar, had this to say about the acquisition:
"The addition of the PixeLINK business enables us to provide our Navitar core dealers and OEM customers in machine vision and life science a large range of visible spectrum camera solutions. Navitar recently added active alignment, assembly and testing of 4K OEM lens camera modules to our repertoire of services - combining Navitar large format, athermal, HDR lenses with Sony IMX CMOS sensors. Now our customers developing VR cameras, autonomous vehicles, drones and persistent surveillance systems will achieve unprecedented image quality with a Navitar lens, and they will benefit from decades of sensor integration expertise and industry-leading CMOS camera technology from PixeLINK."
Paul Saunders, President of PixeLINK, also mentioned his excitement about the acquisition and mentioned that all customers will benefit greatly from their newly integrated solutions.
Navitar is well known for their high-quality lenses. Likewise, PixeLINK is highly regarded around the world for their superior machine vision systems and unparalleled customer service. PixeLINK camera models feature CMOS and CCD sensors, interface options such as USB 3.0 and GigE, as well as the latest Sony sensor technology to support 4K Ultra HD video.
Navitar's new integrated solutions will feature some of the highest performing machine vision systems on the market. Julian and Jeremy Goldstein, owners of Navitar, noted their ambition to provide the sharpest, cleanest images available in the industry.
Visit our PixeLINK camera products page for more information or to contact one of our industrial camera specialists.