Much as a stitch in time saves nine, NET's FOculus Firewire camera line is dedicated to preventing problems before they arise. The fusion of high sensitivity sensors and high-speed imaging with compact housing makes the FOculus IEEE 1394 series ideal for many industrial applications. Its adaptability and diverse feature set maintain overall quality while reducing long-term costs through fast and effective inspection.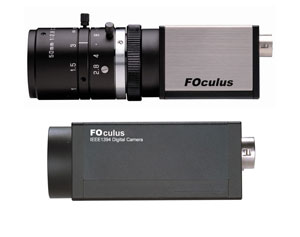 A Light Touch

Measuring only 29 x 29 x 39 millimeters, these extremely small and lightweight cameras are powerful color and monochrome imaging tools. All 32 cameras available incorporate global shutters and C-mount compatibility, though they vary in housing type, with cubical, small, and tiny options for easy installation and integration. The FOculus range of casings, sensors, and resolution and frame rates ensures optimum speed, quality, and adaptability to meet unique environmental and application needs.
A Quick Look

The FOculus line features the digital IEEE 1394 Firewire interface, which enables transfers at 400 megabytes per second. Frames can be individually controlled with freely selectable regions of interest (ROI) enabling greater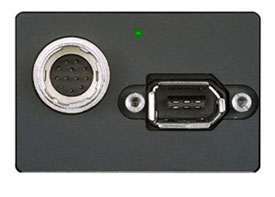 speed and efficiency. Highly sensitive CCD and CMOS sensors deliver up to 3 megapixels of resolution and 63 frames per second of speed, with CMOS models incorporating high signal to noise ratio.

Ideal for semiconductor and other high speed parts inspection, NET's FOculus Firewire cameras meet the quality control need for small camera size, high speed, and outstanding image quality. Overall, the FOculus series supports a variety of automation applications for inspection, positioning, microscopy, printing, and much more.