Last in this series, but far from least, is the CIS High Speed VCC-FC20V49CL/PCL Color Area Scan Camera. This keen-eyed camera is best-suited for high-speed, size-conscious applications in agricultural automation. As with previous entries, this model's reliability and clarity prove that you can count on the veritable birds of innovation.

Fast and Effective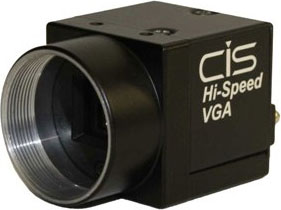 The CIS VCC-FC20V49CL/PCL High Speed Color Area Scan Camera measures only 29 cubic millimeters, which makes it ideal for situations where smallness is key. Furthermore, this new CIS option is extraordinarily lightweight, weighing in at only 50 grams. Yet, it's extremely powerful, using a global shutter and CMOS sensor to reliably capture clear images. It also maintains strong VGA image resolution, with rates as high as 500 frames per second. This camera then performs a pixel readout within about 1/500s, even as it clips images to ensure high speed. In addition, it features several shutter modes, from fixed trigger to pulse width trigger and partial scan. With external triggering and fast camera link connectivity, too, this model will quickly glide through high-speed applications.

Its high speed and micro profile make the new CIS VCC-FC20V49CL/PCL High Speed Color Area Scan camera ideal for agricultural inspection applications where speed and a low profile are essential.

Be sure to read all the articles in our Industrial Cameras for Agricultural Automation series to learn about the many great options available to you.