The unmanned aerial vehicle/UAV market is relatively new, and analysts are still working on ways to recognize and measure opportunities. UAV OEMs have good reason to be optimistic about their future prospects as evidenced by entry of one of the UK's leading helicopter transport companies into the drone market.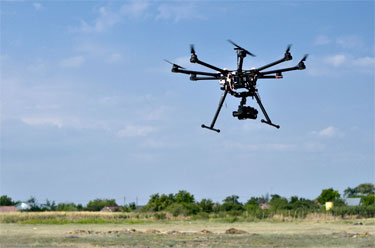 Bristow's UAV Business Takes Off With Huge $4.2 Million Investment

Bristow Group is the parent company of Bristow Helicopters, one of the UK's top helicopter operators. Based in Aberdeen, Bristow Helicopters maintains a fleet of 490 choppers and is among the most visible leaders in the market, with its revenue topping $1.6 billion in 2014.

Very recently, Bristow Group announced its entry into the UAV business through a partnership with Sky-Futures, the company driving drone inspection in the oil and gas space. Bristow will begin providing drone inspection services immediately.

In exchange for the investment, Bristow captures an exclusive partnership and will have a seat on the Sky-Futures board. The alliance leaves Bristow poised to leverage Sky-Futures' expertise in drone inspections, aerial data capture and analysis, and training.

OEMs Look to the Sky for Future Opportunities

Bristow Group is a major trendsetter in the UK. Where it goes, others are likely to follow – and fast.

While Bristow Group now has a leg up on its potential competitors in the region, its move is sure to inspire brands with similar competencies in other areas of the world. As UAVs grow more accepted, 2016 may be when opportunity knocks for many OEMs.