How small can cameras go? In a previous post, we talked about Teledyne Dalsa's Genie Nano cameras: They're delivering an impressive payload in one of the smallest packages around. Since then, outstanding performance has inspired accolades from industrial users.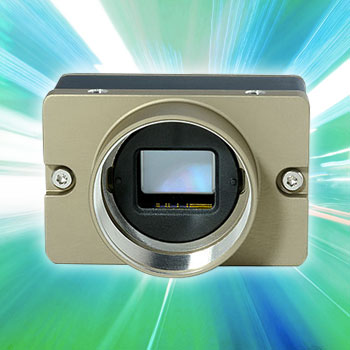 High-Speed Machine Vision Processing in the Palm of Your Hand

For many experts, the heart of the Genie Nano's value-add is found in the ON Semiconductor 5-megapixel Python image sensors. These allow fast processing in sensitive quality control environments, and 2-megapixel variants are available for less demanding applications.

Coupled with patent-pending TurboDrive technology, six Genie Nano models – M1930, C1930, M1930-NIR, M2590, C2590, and M2590-NIR – offer the choice of color, monochrome, or NIR.

What is TurboDrive? An advanced operation mode, it breaks the speed limit on gigabit Ethernet. This gives your camera the ability to deliver pixel information at blazing speeds in excess of 125 megabytes per second.

Even your frame and line rates can break past the nominal link capacity.

A New Flagship Product: Not Just Small, But Versatile

Genie Nano's hardware is impressive, but Teledyne Dalsa's ability to engineer high-performance video algorithms really brings this line to the cutting edge. Using the Sapera SDK and Trigger-to-Image Reliability framework, the Genie Nano exceeds expectations.

Brands worldwide are using it for semiconductor and electronics inspections, as well as other industrial quality control applications requiring high speed, small profile, and system-level monitoring. If you're not sure how Genie Nano cameras fit into your project, it's time to take a second look.