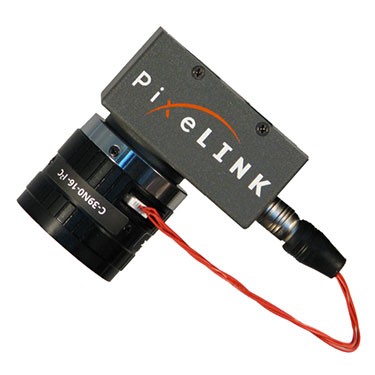 Since the advent of the liquid lens in 1995, there's been much excitement – but not a wide variety of products. Liquid lenses offer tremendous advantages in rapid, robust focus, which supports superior image quality with minimal calibration. Now, PixeLINK is making a bid to capture the growing enthusiasm for this technology with new auto-focus liquid lens camera models.

USB 3.0 Liquid Lens Cameras are Convenient and Powerful

Mechanical lens systems degrade over time, typically lasting a few hundred thousand cycles before replacement. The PixeLINK liquid lens camera models promise incredible endurance with no degradation in image quality – tested to 100 million focus cycles with zero performance problems.

Liquid lens cameras can reconfigure their focus in just a few milliseconds, providing an ideal solution for any environment where fast changes in focus are necessary. Thanks to integrated Varioptic technology, users will benefit from noiseless, ultra-efficient auto focus.

Some key applications of the PixeLINK models include:
PCB Inspection
Biometrics
Medical
Logistics
PixeLINK is offering 60 models of liquid lens camera to date, with a wide range of different imaging sensors for various applications. Users can choose from Aptina MT9F002, On Semiconductor Vita 9000, and the much acclaimed Sony IMX250 sensor. Plus, auto-focus capabilities are programmable for the most sophisticated and granular control possible.

PixeLINK's vast selection of cameras makes it easy to to enjoy the benefits of improved focusing capabilities by trading up to the new generation of liquid lenses.