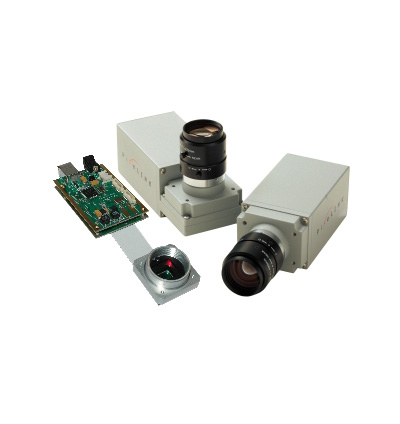 PixeLINK's diverse offering of machine vision cameras offer users new levels of flexibility and simplicity in automated imaging. PixeLINK is highly regarded around the world for their superior machine vision systems and unparalleled customer service.
In the past year, these capabilities have only expanded as PixeLINK was acquired by Navitar Canada Inc. Navitar is a well-known manufacturer of high end lenses and they were looking to combine their capabilities with the machine vision capabilities of PixeLINK.
Paul Saunders, President of PixeLINK, voiced his excitement at the time and ensured that all customers would benefit greatly from the combined solutions of the two companies.
PixeLINK cameras are more available than they've ever been now, and industrial manufacturers, among others such as life sciences machine vision users, are seeing great results from their cameras.
PixeLINK Camera Family for Machine Vision Applications
PixeLINK's wide range of high performance CMOS and CCD cameras allows for integration with nearly any custom machine vision, inspection, medical, microscopy, surveillance, or security system. It's as simple as choosing the features you desire.
Whether you need frame rates as high as 170 frames per second or extremely low noise images, there's a camera for your application. PixeLINK has been developing high performance solutions for over a decade to make it this way.
There are five main series of PixeLINK cameras: the Hyperion Series for industrial inspection, recognition and quality control; the Industrial and Machine Vision Cameras for industrial vision, automation, inspection and surveillance; the Microscopy Cameras for microscopy and life sciences; the Titan Series for industrial applications, biometrics, inspection and automation; and the Prometheus Series for industrial inspection, recognition and quality control.
PixeLINK offers unrivaled flexibility and simplicity in their machine vision camera offerings. With broad ranging features for a wide variety of applications, you can be sure PixeLINK has a machine vision camera for you.
Browse a list of PixeLINK machine vision cameras from Phase 1 Technology.