The PixeLINK PL-A622's fusion of high–resolution imaging and FireWire technology makes it one of the company's most popular microscopy tools. This innovative yet convenient board level, area scan microscope camera is designed to simplify low latency video streaming and digital still image capture in an all-in-one solution. It thus represents an easy-to-use and high-resolution option for life science applications.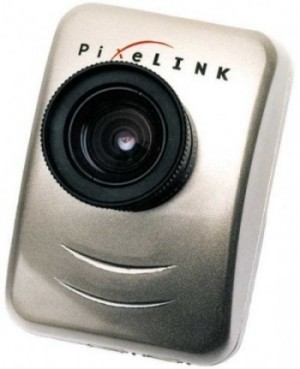 Flexible functionality

The PixeLINK PL-A622 comes encased in a magnesium housing that makes it rugged yet lightweight enough to be both convenient and durable. Its full-featured 1/2-type color 1.3 megapixel array CMOS sensor adds to that flexibility, with the ability to provide from 12.7 frames per second at 1280 x 1224 resolution to 60 fps at 640 x 480. The overall result is uncompromisingly clear and vivid video and image quality.

Crushing convenience

Fundamentally, the PL-A622's usability makes this microscope camera an important addition to your toolbox. In particular, the FireWire interface both eliminates framegrabbers and reduces cable needs to one. In addition, the related camera kit includes everything needed for digital image capture on your microscope, namely the FireWire cable, computer adapter card, and µScope software package. The latter ensures consistency and efficiency, with measurement and enhancement features and compatibility with 3rd party applications like TWAIN™.

The flexibility and convenience of PixeLINK's PL-A622 microscope camera make it useful in lab when working with digital video streams and still images.

Next in our PixeLINK Microscope Cameras Up-Close series, we focus on the extremely high performance PixeLINK PL-B623 microscope camera.