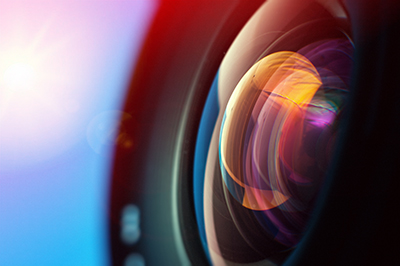 Phase 1 Technology is proud to announce that we now carry a range of Sony industrial polarization image sensors. Sony's trademarked polarization technology, Polarsens, is a CMOS Image Sensor pixel technology that has several different angle polarizers formed on the chip during the semiconductor process.
As such, these sensors allow accurate and precise alignments with pixels. Unique among similar products, Sony's polarization sensors can capture a four-directional polarization image in a single shot by the four direction polarizer.
Sony's Polarsens CMOS Image Sensor Pixel Technology has many useful and unique applications.
Chiefly, Sony's Polarsens CMOS Image Sensor Pixel Technology targets the industrial equipment market, capturing polarization information that cannot be detected by a standard image sensor. The sensors are especially useful for inspection purposes when visibility and sensing are difficult.
The sensors have other uses, too. Imagine, for example, that you own a car rental service. There, customers are responsible for vehicle damage and dirtiness, but you have to prove that the damage was done. Here's your solution: Using polarization image sensors, you can accurately photograph dents, dust, scratches, and stains on surfaces that are otherwise not visible via traditional lenses.
Maybe you're photographing products for a catalog. You've found an excellent location to shoot, but you can't get rid of light reflection, and you can't photograph your products with excessive reflection. Thankfully, the Sony IMX253MZR / MYR and IMX250MZR / MYR sensors have a four-directional polarizer, which can remove the reflections from any direction.
Let's examine the similarities and differences between Sony's two industrial sensors. The Sony IMX253MZR / MYR offers a 17.6mm diagonal Progressive Scan Mode. On the other hand, the IMX250MZR / MYR sensor offers an 11.1mm diagonal Progressive Scan Mode of 11.1mm. Additionally, the IMX250MZR / MYR sensor offers a 7.7mm diagonal Full HD mode.
Both polarization image sensors have an input drive frequency of 37.125 MHz / 54.0 MHz / 74.25 MHz. They each have a 3.45µm pixel size with a four-directional polarizer.
For more information about this sensor as well as the full line of Sony industrial sensors available, visit Sony Industrial Sensors at Phase 1 Technology.