The new PixeLINK Prometheus USB3 area scan camera line provides a powerful combination of high quality imaging and low noise performance. With state-of-the-art USB3 technology and Sony CMOS sensors, both the PL-D752 and PL-D792 models deliver industry-leading speeds and image quality that will liberate machine vision applications.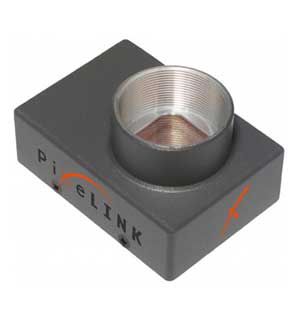 Fast Imaging

Both the PL-D752 and D792 know no bounds when it comes to speed. Equipped with SONY's industry-leading CMOS IMX174 and IMX249 sensors, respectively, these models rely on 2.3 megapixel global shutters in maintaining high sensitivity and low noise. In so doing, they deliver 5.86 µm x 5.86 µm pixel pitch at speeds of up to 165 frames per second with full resolution of 1900 x 1200. Flexible Regions of Interest (ROI) additionally allow for higher frame rates by allowing concentration on only the areas that matter.
Excellent Throughput

At the same time, USB3 technology enables high throughputs, with two general purpose outputs and additional features that allow for high flexibility in camera synchronization. Extensive in-built processing options ensure optimal quality and performance with 8, 10, or 12-bit digitization, even as these possibilities minimize system loads. PixeLINK software then ensures that hardware is easily transferable, simplifying integration and minimizing system costs in the process.

The fusion of state-of-the-art image quality and speed make this area scan camera line ideal for high-speed inspection, medical imaging, microscopy, and biometrics, as well as general machine vision applications. Available in color and monochrome models, the PixeLINK Prometheus USB3 series delivers outstanding value and performance.