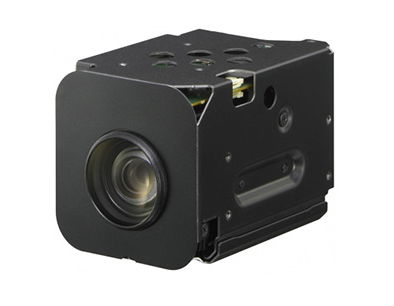 Sony's FCB-EH Camera series is laser focused on producing extremely high resolution pictures in a block camera format, even for some of the most demanding vision applications out there.
The Sony FCB-EH cameras are packed full of proprietary features and the latest technology – including Sony's renowned Exmor CMOS sensors in 1/2.8-type and 1/4-type – for superior image quality.
Sony FCB-EH Cameras: Typical Applications
The Sony FCB-EH cameras can be deployed in a wide range of settings as it's a versatile camera with several different performance advantages over other block cameras. But seeing the types of applications these cameras are typically used for can provide an understanding of the underlying technology that makes them so valuable.
The FCB-EH series is perfect for applications like high-end surveillance, intelligent traffic, unmanned vehicles, photo booths, police vehicles, low vision and videoconferencing applications. As you can see, this range of applications speaks to the quality, durability and flexibility of these Sony cameras.
Sony FCB-EH Cameras: Technical Specifications
Some FCB-EH models feature Sony's propriety Stable Zoom feature – a new digital image stabilization method that does not change the horizontal angle of view. Stable Zoom and Exmor CMOS sensors make the FCB-EH cameras highly sensitive – able to capture quality images in even just .25 lx of visible light.
These cameras are able to capture images at speeds of up to 60 frames per second, which, when combined with their low light capabilities, makes them ideal for outdoor applications where light sources vary and images move fast and unpredictably. The FCB-EH series features one-cable connection for versatility and ease of integration – another major benefit for outdoor applications.
The Sony FCB-EH Cameras are a high-performance series of cameras featuring some of the latest vision technology. With extremely high image quality and flexibility, they are the perfect fit for a number of applications.
To learn more about these cameras and see more detailed technical specifications, your can browse a selection of Sony FCB-EH Cameras from Phase 1 Technology.