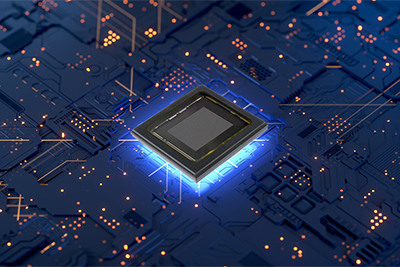 The Sony Pregius S, the company's 4th generation Pregius CMOS sensor, takes another step forward in CMOS sensor design. Now with a smaller pixel size thanks to Sony's new backside-illuminated (BSI) technology, resolution is boosted without sacrificing image quality.
Sony Innovates with the Pregius S
The Pregius S overcomes the limitations of older CMOS sensor designs. Increasing the number of pixels always came with the downside of larger chips and cameras. And shrinking pixels decreased sensitivity and saturation signal level. The degraded images that resulted would reduce the efficiency of their applications.
Sony's new Pregius S sensors increase throughput while lowering system costs. The new sensor's back-illuminated structure improves light collection efficiency to ensure high quality. Nearly doubling the pixel density of previous generations, the same optics capture 20 MP instead of 12 MP.
Because Pregius S sensors offer a higher resolution, they can capture more data from a single camera. This allows assembly lines to reduce the number of images required to inspect a component.
Sony Pregius S Increases Process Speed and Efficiency
For organizations looking to automation to help save on labor costs, machine vision cameras play an important role in production and logistics strategies. Sony's new Pregius S sensor delivers both a compact form factor and superior imaging performance. This combination increases precision and boosts process speed and efficiency.
Sony lists the 3 key benefits for the Pregius S as high productivity, high precision, and high picture quality. Shorter exposures with less powerful lighting produce quality images, while reducing costs. The backside illumination still allows for low read noise to deliver the standard of image quality that Pregius sensors have set.
The sensor offers increased speed thanks to its improved metal wirings array. Its reduction in time increases the Pregius S frame rate 2.4x over the front-illuminated GS. With such small sensors, compact and inexpensive optics can be used, further driving down system costs.
Pregius S Complements Earlier Pregius Sensors
The entire Pregius series of sensors offers high-quality imaging at high speeds improving production line productivity. With high-quality images from Pregius sensors, manufacturers can specify and record a partial area of the image to speed up image processing and therefore production efficiency.
Sony's fourth-gen Pregius doesn't make the other Pregius sensors obsolete. First-gen sensors can still replace multiple lower-resolution cameras to reduce a system's complexity and cost. The second generation offers an astonishing pixel density and a small footprint for inexpensive optics. And third-gen Pregius sensors offer distortion-free capture of fast-moving targets.
You can find Sony's full array of Pregius sensors on the Phase 1 website. Let a specialist at Phase 1 help you figure out which Pregius CMOS sensor fits your imaging needs best.