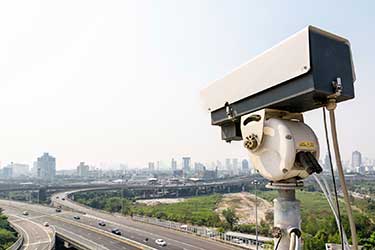 Speed limit enforcement is one of the most important parts of road safety. That said, it's impossible for law enforcement to watch over every highway. Traffic cameras increasingly make up the difference.
By some estimates, traffic camera deployment doubles every 2.5 years.
Of course, not all cameras are sufficient. If cameras do not have the proper capabilities, motorists can dispute their findings – and may well have a point when doing so.
What makes a camera ideally suited for traffic duty?
Real-Time Capabilities
Due to high speeds, real-time capability is a must. When a contact threshold, light barrier, or radar device is triggered, the camera must respond instantly. Traffic cameras should aim for the low latency achieved in current industrial models.
Sequencer Acquisition
Changing light conditions and reflections make it difficult to identify license plates in motion. In sequencer acquisition mode, multiple images are captured at different settings within fractions of seconds. This enhances visibility of the license plate and driver.
Sensor Acuity & Sensitivity
Sensor resolution is crucial to vehicle identification and thus, component selection. In some applications, however, a simple sensor can be suitable. For example, recording toll booth usage or traffic flow into a tunnel are both low-intensity tasks.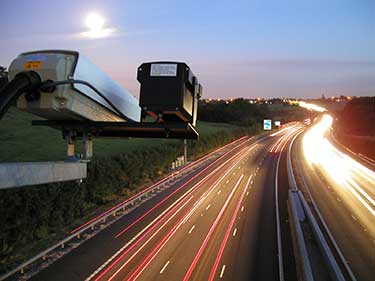 Data Compression
Data compression is essential if image data will be archived indefinitely. To meet basic legal and regulatory requirements, some long-term data storage is inevitable. Thus, camera designs must take into account the inherent restrictions of bandwidth and storage media.
Day/Night Functionality
Traffic cameras are typically equipped to deliver high-contrast imagery in reduced lighting. An infrared-blocking filter that pivots into position according to the time can deliver crisp black-and-white shots at night.
To maximize the effectiveness and efficiency of traffic monitoring, municipalities select cameras carefully. A particularly versatile and accurate camera is necessary to ensure consistent results.