Search-and-rescue is a truly life-saving application of modern imaging systems. Using a thermal camera, it is possible to track missing and endangered people even in the most inhospitable environments.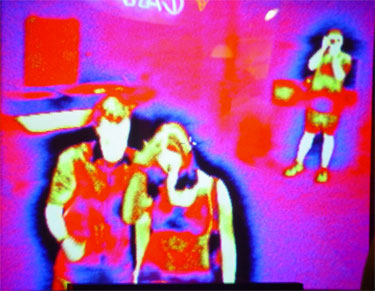 No one, perhaps, is more aware of this than the family of the Falls Church, Virginia teen who was found by the Fairfax County Police Department February 4th thanks to a thermal camera system.

In addition to conventional searches, the effort to find the missing 17-year-old included Fairfax 1, a police helicopter equipped with an advanced thermal camera and other night vision capabilities. The camera, capable of picking up heat signals from any warm-blooded organism, rendered thermal imagery so investigators could continue their search into the night.

Although few specifics are available due to the teen's age, it's well-known that every second counts in a rescue. The sooner a missing person is found, the more likely he or she will get life-saving care. Dangers from exposure and environmental hazards continue to mount with every passing minute.

Conventional search-and-rescue is limited by many factors such as time and weather conditions that often force a crisis teams to wait through evenings and rough weather. Unmanned aerial vehicles equipped with advanced camera technologies like thermal cameras are helping today's first responders with many search and rescue and situational awareness challenges.

For at least one family, new vision technologies like thermal cameras have been a saving grace.