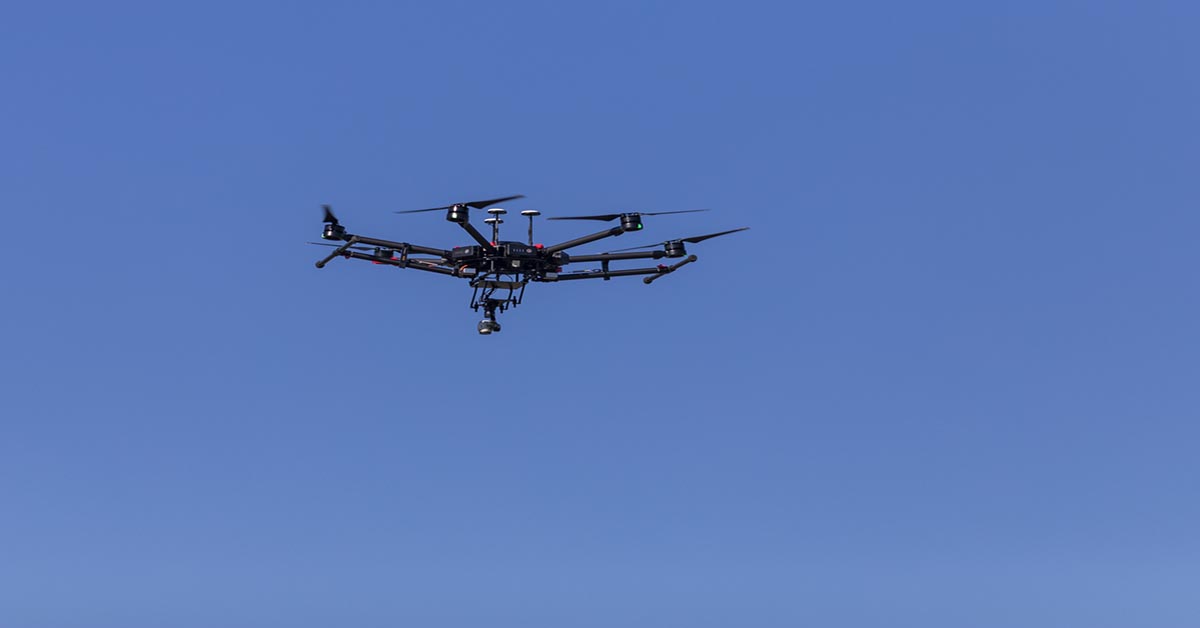 FLIR, a world leader in thermal imaging solutions, has developed a line of visible light and thermal imaging cameras to take drone imaging applications to the next level. FLIR UAS cameras offer end users powerful imaging solutions for more productive drone imaging applications such as building and roof inspection, power grid inspection, infrastructure analysis, precision agriculture, public safety, and more.
Each camera features an uncooled vanadium oxide (VOx) microbolometer for fast, powerful imaging. With visible light, thermal imaging, and dual sensor configurations, these cameras capture high quality images with frame rates ranging from 9Hz to 30Hz. Each camera has a unique design, purpose, and value for various drone applications.
FLIR Duo Pro R Camera
The FLIR Duo Pro R Camera features both a thermal imaging sensor and a high-definition 4k color video camera, giving users high resolution and actionable thermal and visible images in one flight. This camera can be used in a wide range of commercial, industrial, and public safety applications.
In addition to high performance thermal and visible light imaging, the Duo Pro R contains a suite of on-board sensors to create a self-contained airborne mapping package, used for creating accurate maps and 3D models from an airborne platform.
FLIR Vue Pro Camera
The FLIR Vue Pro camera is a thermal measurement instrument and data recorder for drone imaging applications. This camera offers video and still imagery capabilities, saved to a micro-SD card so that image data isn't lost in transmission.
The camera is easy to configure with the FLIR UAS app that lets pilots program the camera without hauling a computer to the field. It features MAVLink compatibility for image geo-tagging, as well as in-flight controls.
FLIR Vue Pro R Camera
The FLIR Vue Pro R is the next evolution in thermal drone imaging after the Vue Pro model. Offering accurate, non-contact thermal measurements from an aerial perspective, every pixel in the Vue Pro R has embedded temperature data for more precise thermal imaging than ever before.
The FLIR Vue Pro R camera offers high performance thermal measurements in a wide range of applications. From public safety to precision agriculture and infrastructure anlaysis, the Vue Pro R model brings tremendous value to drone imaging applications.
FLIR UAS cameras for thermal drone imaging applications offer the highest performance for temperature measurements and visible light imaging applications. With a suite of thermal, visible, and mapping sensors, FLIR UAS are versatile cameras built for the needs of just about any drone imaging application.
To learn more, browse FLIR UAS cameras from Phase 1 Technology.