With its unmatched big performance and small size, Sony's FCB-MA130 micro camera shows that small is the new big. The highly compact Pegasus PM-CIBU-130, though, can help increase its impact while keeping it tiny. By conveniently transferring images and video, this USB 3.0 interface board makes it possible to take full advantage of the Sony micro camera.

Revolutionary size

At only 14.5 x 20 millimeters, the PM-CIBU-130 provides an interfacing and video capture solution that maintains the small scale of Sony's micro camera. This board specifically allows video and image transmission from the FCB-MA130 camera to any Windows, Mac OS, or Linux host. In the process, it ensures a reliable video stream and overall output from 480p to 720p and 1080p, all at the rate of 30 frames per second.

Innovative features

Even as the Pegasus interface transforms the FCB-MA130, the USB link provides enough power for both the board and camera. In particular, it ensures that less than a third of power is used in order to power application-specific uses like illumination.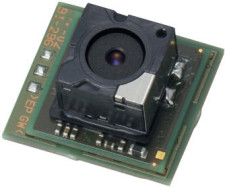 The CIBU-130 also allows you to fully configure camera controls and store them in nonvolatile storage, even as the USB connection allows in-field firmware updates.
The revolutionary small size of the Pegasus PM-CIBU-130 interface, even when combined with Sony's micro camera, make it ideal for a variety of applications. From high-end surveillance to vision systems and unmanned aerial vehicle (UAV) use, the CIBU-130 and the micro-camera system that it creates are bound to make a big impact.