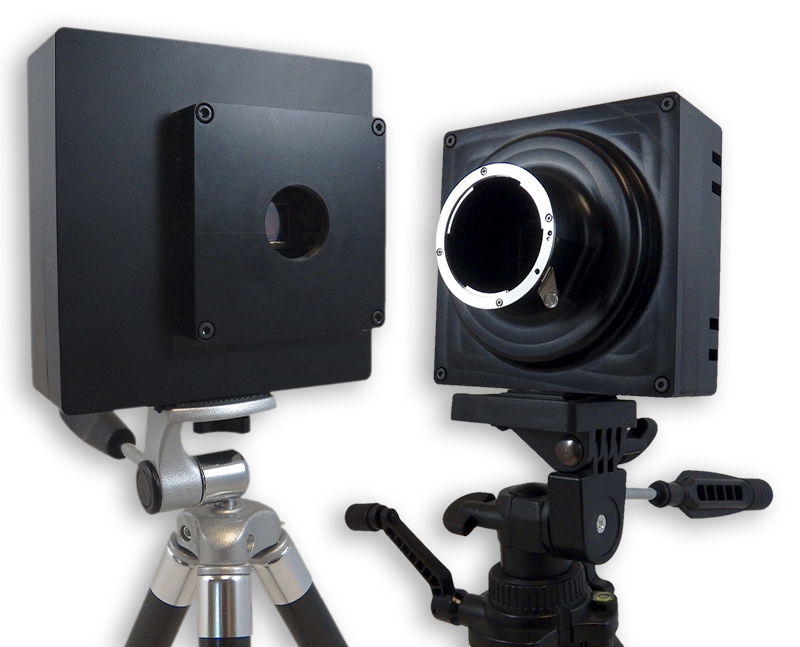 Canon recently announced the release of their CMOS sensor evaluation kits. The kits offer OEMs, system integrators, manufacturers, and researchers, the chance to try out Canon's CMOS sensors for their industrial, machine vision, and scientific applications.
Each kit includes a camera with a pre-installed Monochrome, RGB, or RGB-NIR (near-infrared) sensor of your choice. The camera features an open architecture design and flexibility to test many of the sensor's features and capabilities.
Canon's CMOS Sensor Evaluation Kits include the following:
Canon CMOS sensor
Evaluation camera with pre-installed sensor (Monochrome, RGB or RGB-NIR (Near-Infrared)
Accessory package for out-of-the-box operation
Embedded software with USB 3.1 interface
PC-based UI application
Sensor board design files source code
VHDL code for the FPGA*
*Source code and VHDL code only available upon request with an NDA
Those who order the kit will have the option to choose from Canon's 120MXS 120 MP and 3U5MGXSBA 5 MP Global Shutter CMOS sensors. Although a lens is not included, technical information and support is available to assist with lens selection.
About the Canon 120MXS CMOS Sensor
The Canon 120MXS 120 MP CMOS sensor incorporates nearly the same number of pixels as there are photoreceptors in the human eye. It delivers ultra-high 120 MP resolution in a compact design. Pixel-level innovations allow faster readout speeds with lower noise ratios at 9.4fps. The frame rate can be even faster when the number of readout lines is reduced. The sensor is available in monochrome, color, and RGB-NIR.
Canon replaced one of the RGB-NIR sensor's green filters with a Near Infra-Red filter, effectively allowing the visible and NIR spectrums to be separated from a single image, reducing the sensor's size, weight, and power requirements.
The 120MXS CMOS sensor is expected to be used in the astronomy, aerial mapping, aeronautics, manufacturing, documentation, life sciences, and transportation industries. Some specialties include 3D metrology, flat panel display inspection, mapping, medical imaging, packaging and inspection, and scientific research.
About the Canon 3U5MGXSBA 5MP Global Shutter CMOS Sensor
The Canon 3U5MGXSBA 5MP Global Shutter CMOS sensor includes an electronic shutter and an all progressive readout of 120 fps. This results in fast, distortion-free image capture. The sensor is available in monochrome, color, and RGB-NIR.
The pixels include a gathering structure allowing for photons entering from wide incident angles to be re-directed into the photodiode that would otherwise be lost. This results in a CMOS sensor with higher sensitivity that can capture high-quality images in low-light situations.
Canon's 5MP Global Shutter CMOS sensor is ideal for a wide range of industries, including, but not limited to, automotive, broadcasting, camera OEMs, electronics, food and beverage, manufacturing, medical, and life sciences. Some applications include auto parts inspection, microscopy, robotic vision, PCB inspection, ophthalmology, and biometrics.
To learn more about Evaluation Kits for Canon CMOS 120MXS 120 MP CMOS sensors and Canon 3U5MGXSBA 5 MP Global Shutter CMOS sensors, contact the imaging experts at Phase 1 Technology.