Dalsa Genie Nano 1950 Camera
Need Help Finding the Best Camera for Your Solution?
Call (631) 254-2600
Request a Quote
Get a Quote for the Dalsa Genie Nano 1950
Please fill out the form below to request a quote. Fields marked with * are required.
Available Variations:
Genie Nano-C1950

Genie Nano-M1950
Teledyne Dalsa introduces the Genie Nano 1950 series.
The Genie Nano series, a member of the Genie camera family, provides a new series of affordable easy to use digital cameras specifically engineered for industrial imaging applications requiring improved network integration.
Genie Nano cameras use the industries' newest sensors such as the Sony Pregius series and the On-Semi Python series of global shutter active pixel-type CMOS image sensors.
Genie Nano cameras combine standard gigabit Ethernet technology (supporting GigE Vision 1.2) with the Teledyne DALSA Trigger-to-Image-Reliability framework to dependably capture and transfer images from the camera to the host PC. Genie Nano cameras are available in a number of models implementing different sensors, image resolutions, and feature sets, either in monochrome or color versions.
Download Product PDF:
TECHNICAL INFORMATION:
Sony Pregius CMOS family
IMX392 - 2.4 Megapixel (1/2 inch sensor size)
12-bit output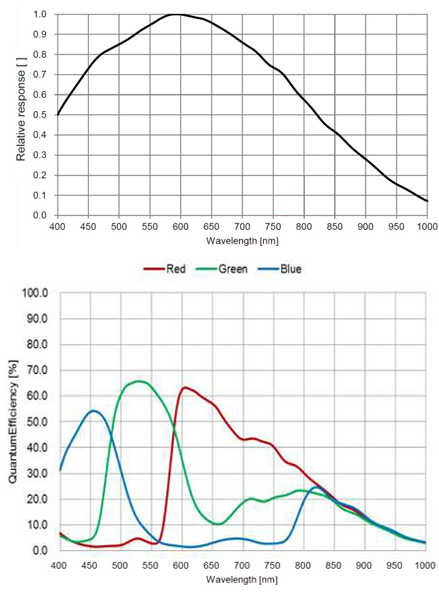 Quick Info for the Dalsa Genie Nano-C1950
| | |
| --- | --- |
| Camera Category: | Area Scan |
| Camera Series: | Genie Nano |
| FPS: | 119 |
| Interface: | GigE |
| Manufacturer: | Dalsa |
| Resolutions: | 1932 x 1216 |
| Scanning Mode: | Area Scan |
| Signal System: | Color |
Quick Info for the Dalsa Genie Nano-M1950
| | |
| --- | --- |
| Camera Category: | Area Scan |
| Camera Series: | Genie Nano |
| FPS: | 119 |
| Interface: | GigE |
| Manufacturer: | Dalsa |
| Resolutions: | 1932 x 1216 |
| Scanning Mode: | Area Scan |
| Signal System: | Monochrome |