Emergent Vision Technologies HB-30000-S Camera
Need Help Finding the Best Camera for Your Solution?
Call (631) 254-2600
Request a Quote
Get a Quote for the Emergent Vision Technologies HB-30000-S
Please fill out the form below to request a quote. Fields marked with * are required.
Available Variations:
HB-2000-S-C

HB-2000-S-M

HB-30000-S-C

HB-30000-S-M
The HB Family of cameras have arrived!
Being powered by the latest 25GigE interface, the HB-30000-S provides a 2.5x increase in data transmission speeds over its predecessor, 10GigE and twenty-five-fold increase over the industry standard, the GigE Vision interface. 25 Gigabit Ethernet is a standard for Ethernet connectivity in data-center environments.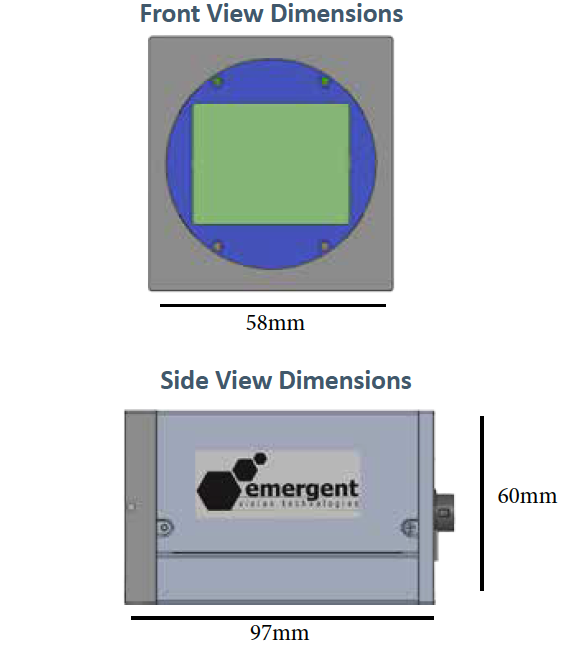 Download Product PDF:
TECHNICAL INFORMATION:
Ideal for large aerial surveillance of sport stadiums
Production lines
Robot cages
Unmanned Aerial Vehicles
Quick Info for the Emergent Vision Technologies HB-2000-S-C
| | |
| --- | --- |
| Camera Category: | Industrial |
| Camera Series: | Bolt 25 Gige Area Scan |
| FPS: | 477.6 / TBD |
| Interface: | 25GigE |
| Manufacturer: | Emergent Vision Technologies |
| Resolutions: | 1624 x 1240 |
| Scanning Mode: | - |
| Signal System: | Color |
| Technology: | GigE Cameras |
Quick Info for the Emergent Vision Technologies HB-2000-S-M
| | |
| --- | --- |
| Camera Category: | Industrial |
| Camera Series: | Bolt 25 Gige Area Scan |
| FPS: | 477.6 / TBD |
| Interface: | 25GigE |
| Manufacturer: | Emergent Vision Technologies |
| Resolutions: | 1624 x 1240 |
| Scanning Mode: | - |
| Signal System: | Monochrome |
| Technology: | GigE Cameras |
Quick Info for the Emergent Vision Technologies HB-30000-S-C
| | |
| --- | --- |
| Camera Category: | Industrial |
| Camera Series: | Bolt 25 Gige Area Scan |
| FPS: | 35.4 / TBD |
| Interface: | 25GigE |
| Manufacturer: | Emergent Vision Technologies |
| Resolutions: | 6464 x 4852 |
| Scanning Mode: | - |
| Signal System: | Color |
| Technology: | GigE Cameras |
Quick Info for the Emergent Vision Technologies HB-30000-S-M
| | |
| --- | --- |
| Camera Category: | Industrial |
| Camera Series: | Bolt 25 Gige Area Scan |
| FPS: | 35.4 / TBD |
| Interface: | 25GigE |
| Manufacturer: | Emergent Vision Technologies |
| Resolutions: | 6464 x 4852 |
| Scanning Mode: | - |
| Signal System: | Monochrome |
| Technology: | GigE Cameras |