PixeLINK PL-D759 Camera
Need Help Finding the Best Camera for Your Solution?
Call (631) 254-2600
Request a Quote
Get a Quote for the PixeLINK PL-D759
Please fill out the form below to request a quote. Fields marked with * are required.
Available Variations:
PL-D759CU

PL-D759CU-BL

PL-D759CU-T

PL-D759MU

PL-D759MU-BL

PL-D759MU-T
Pixelinks offers the PL-D759 camera with outstanding value for a broad range of industrial applications.
The PL-D759 cameras are based on a Sony IMX255 CMOS global shutter sensor with a 1" sensor size. USB 3.0 interface links together the benefits of high frame rate CMOS technology with the high-speed data throughput of USB 3.0 technology.

CAMERA & LENS PAIRING SOLUTIONS
The Resolv4k, 12X Zoom and Zoom 6000 lens systems seamlessly integrate with Pixelink CMOS cameras giving you high-resolution, low-noise digital imaging solutions backed by industry leading sales and technical support.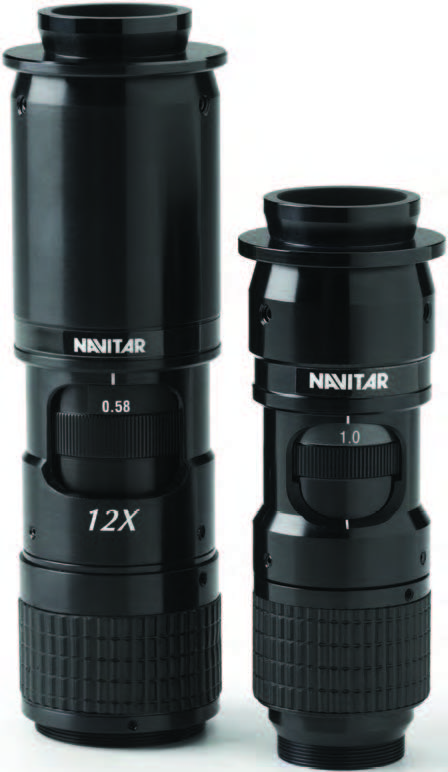 PL-D759 TYPICAL APPLICATIONS
Parts inspection
Strength Testing
Metrology
Biometrics
Medical Imaging
PCB & Flat Panel Display Inspection
Download Product PDF:
TECHNICAL INFORMATION:
9 MP
Sony IMX255
1" Sensor Size
PL-D759CU
PL-D759CU-BL
PL-D759CU-T
PL-D759MU
PL-D759MU-BL
PL-D759MU-T
Bit Depth
10-bit, 12-bit
10-bit, 12-bit
Camera Type
Machine Vision
Industrial
Color Space
Color
Mono
Frame Rate
45
45
Housing
Enclosed
Board Level
Enclosed
Enclosed
Board Level
Enclosed
Interface
USB 3.0
USB 3.0
Lens Mount
C-Mount
C-Mount
Pixel Pitch
3.45µm
3.45µm
Resolution
4096 x 2160
4096 x 2160
Sensor Diagonal
16.1 mm
16.1 mm
Sensor Model
Sony IMX255
Sony IMX255
Sensor Size
1"
1"
Sensor Type
CMOS
CMOS
Shutter Type
Global
Global
Quick Info for the PixeLINK PL-D759CU
| | |
| --- | --- |
| Camera Category: | Enclosed |
| Camera Series: | Industrial Vision Cameras |
| FPS: | 45 |
| Interface: | USB 3.0 |
| Manufacturer: | PixeLINK |
| Resolutions: | 4096 x 2160 |
| Scanning Mode: | Area Scan |
| Signal System: | Color |
Quick Info for the PixeLINK PL-D759CU-BL
| | |
| --- | --- |
| Camera Category: | Board Level |
| Camera Series: | Industrial Vision Cameras |
| FPS: | 45 |
| Interface: | USB 3.0 |
| Manufacturer: | PixeLINK |
| Resolutions: | 4096 x 2160 |
| Scanning Mode: | Area Scan |
| Signal System: | Color |
Quick Info for the PixeLINK PL-D759CU-T
| | |
| --- | --- |
| Camera Category: | Enclosed |
| Camera Series: | Industrial Vision Cameras |
| FPS: | 45 |
| Interface: | USB 3.0 |
| Manufacturer: | PixeLINK |
| Resolutions: | 4096 x 2160 |
| Scanning Mode: | Area Scan |
| Signal System: | Color |
Quick Info for the PixeLINK PL-D759MU
| | |
| --- | --- |
| Camera Category: | Enclosed |
| Camera Series: | Industrial Vision Cameras |
| FPS: | 45 |
| Interface: | USB 3.0 |
| Manufacturer: | PixeLINK |
| Resolutions: | 4096 x 2160 |
| Scanning Mode: | Area Scan |
| Signal System: | Monochrome |
Quick Info for the PixeLINK PL-D759MU-BL
| | |
| --- | --- |
| Camera Category: | Board Level |
| Camera Series: | Industrial Vision Cameras |
| FPS: | 45 |
| Interface: | USB 3.0 |
| Manufacturer: | PixeLINK |
| Resolutions: | 4096 x 2160 |
| Scanning Mode: | Area Scan |
| Signal System: | Monochrome |
Quick Info for the PixeLINK PL-D759MU-T
| | |
| --- | --- |
| Camera Category: | Enclosed |
| Camera Series: | Industrial Vision Cameras |
| FPS: | 45 |
| Interface: | USB 3.0 |
| Manufacturer: | PixeLINK |
| Resolutions: | 4096 x 2160 |
| Scanning Mode: | Area Scan |
| Signal System: | Monochrome |