Sony XCL-SC1240 Camera
Need Help Finding the Best Camera for Your Solution?
Call (631) 254-2600
Request a Quote
Get a Quote for the Sony XCL-SC1240
Please fill out the form below to request a quote. Fields marked with * are required.
Available Variations:
Sony XCL-SG 1240 | XCL-SG 1240 C 12.4MP Camera Link Camera
Sony is expanding its popular XCL CameraLink Series that incorporates Sony Pregius Global Shutter CMOS technology with the introduction of two new high-resolution, low-light global shutter cameras.

The new XCL-SG1240 (monochrome) and XCL-SG1240C (color) integrate Sony's 1.1 type CMOS image sensors with
global shutter function that can accurately capture high-resolution images. These cameras realize 12.4 megapixel
resolution with 20 frames per second (fps) in Base 3tap configuration. They offer some unique image processing
advanced features such as shading and defect correction. ln addition, these new cameras incorporate advanced
features such as area gain, burst trigger and 3x3 filtering.

These promising features and benefits make the XCL-SG series cameras ideal for various uses including factory
automation, food and beverage inspection and pharmaceutlcal applications.
TECHNICAL INFORMATION:
Features & Benefits
XCL-SG1240 & XCL-SG1240C
Shading Correction
Burst Trigger
Trigger Range Limitation
Defect Correction
3x3 Fitter
Binning (XCL-SG1240)
Suggested Applications
Factory Automation
Food & Bevenge lnspection
Pharmaceutical Applications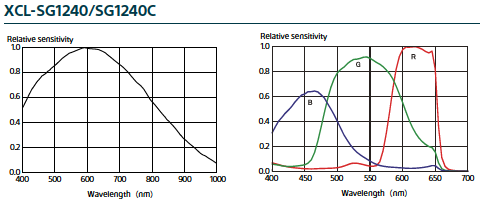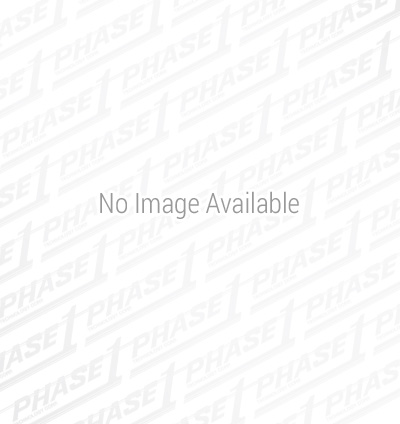 Quick Info for the Sony XCL-SG1240
| | |
| --- | --- |
| Camera Category: | - |
| Camera Series: | Machine Vision |
| FPS: | 20 |
| Interface: | Camera Link |
| Manufacturer: | Sony |
| Resolutions: | 12.4 MP |
| Scanning Mode: | - |
| Signal System: | Monochrome |
| Technology: | Camera Link Cameras |
Quick Info for the Sony XCL-SG1240C
| | |
| --- | --- |
| Camera Category: | - |
| Camera Series: | Machine Vision |
| FPS: | 20 |
| Interface: | Camera Link |
| Manufacturer: | Sony |
| Resolutions: | 12.4 MP |
| Scanning Mode: | - |
| Signal System: | Color |
| Technology: | Camera Link Cameras |