WELCOME TO PHASE 1 TECHNOLGY'S
VIRTUAL TRADESHOW BOOTH
Welcome!
Phase 1 is a vertically integrated distributor of custom-tailored vision solutions offering an extensive inventory of the industry's premier manufacturers of machine vision cameras, cables, lenses, industrial lighting, imaging sensors, and more. Please watch the short video on this page to get a better understanding of our vast array of products and solutions and scroll down to learn more and see brief introductions to our offering segments.
Each area links to the proper section of our website. For further information, please don't hesitate to speak with one of our knowledgeable representatives who are standing by to address any thoughts or questions you may have.
Thank you from our Phase 1 family to you and yours - we hope you enjoy learning more about our company and wish you and yours a healthy and successful 2020.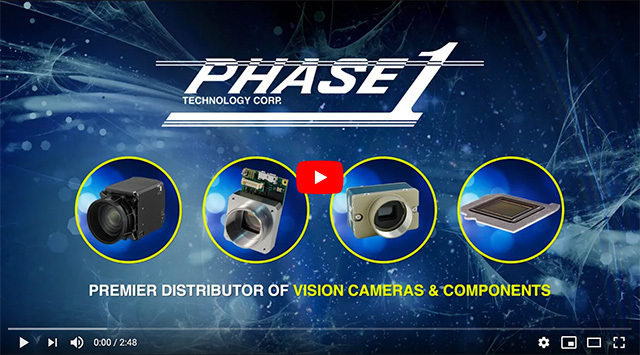 Learn about Phase 1 Technology Corp. and our over 30 year experience in the industry by watching the video above.
Have questions? Looking for a RFQ? Contact one of our specials by filling out the form or calling (631) 254-2600.