Enhancing Situational Awareness with Fire & Rescue Drones
Fire and Rescue missions are complicated, costly, time-sensitive, and potentially life-threatening to victims and first responders alike. The size and location of the affected area, environmental dangers, lighting, and the inherent limitations of deploying manned ground and air vehicles are all critical factors significantly impacting situational awareness and the need to locate victims.
Whether it's a rapidly spreading forest fire that has filled the atmosphere with extreme heat and smoke, or a blinding snowstorm that has put lives in danger, Fire and Rescue organizations face growing challenges that make it difficult for them to assess the situation, locate victims, and strategically deploy resources to affected areas.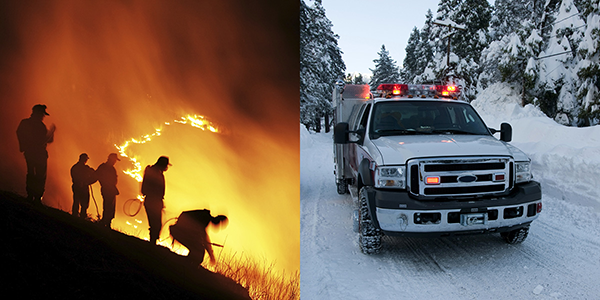 As a result, local municipalities, private and non-profit emergency rescue services, and a number of federal agencies such as the National Park Service and FEMA, are turning to drones - Unmanned Aerial Vehicles (UAV) and Unmanned Aircraft Systems (UAS) - to work in concert with ground crews to save lives and property and effectively manage a situation.
Drones are winning favor for their cost-saving and far-reaching capabilities to facilitate time-sensitive situational awareness for fire protection, emergency medical services, hazardous materials intervention, and specialized rescue.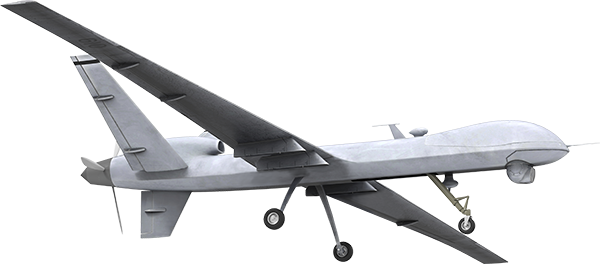 The Mesa, Colorado County Sheriff's office, which has been utilizing drones for law enforcement and fire and rescue since 2012, stated that "the use of UAS is also cheap, with direct operational cost totaling $3.36 per hour, compared to $200 - $600 per hour for a manned aircraft."¹ NASA Aerospace Engineer Mike Logan also explained that "each manned firefighting flight can cost $1,500 to $2,500 per hour, whereas a drone flight would eventually cost as little as $50 for its entire flight."²
In addition to cost savings, a drone offers many benefits that align with the needs and objectives of Fire and Rescue services, including:
Covers large areas
Enters and remains in remote or hazardous areas and situations that are potentially life-threatening to humans
Mere minutes to deploy
Flies autonomously
Flies in dark, tight, smoke-filled, heat-intense, and otherwise dangerous environments
Map fires and affected areas, including forests, urban areas, waterways, and buildings
Locate victims
Delivering real-time information through a live video stream, a drone informs command centers and field crews with the accurate information they need to plan and rapidly deploy resources with precision.
Matching Camera to Requirements
The key to camera selection is understanding what you need and what you are willing to live without.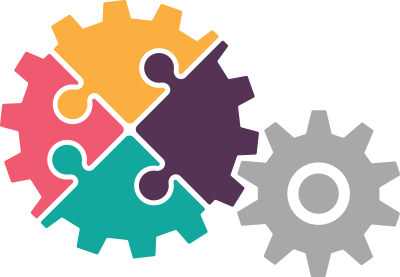 When selecting a camera to be used in a UAV for Fire & Rescue applications, it is important to balance what is possible with what is practical and delivers the desired result.
Fire and Rescue applications, as has already been noted, face extreme challenges with very specific requirements. This makes it very difficult to determine what is possible to live without.
With so many new and emerging technologies on the horizon, it is important to understand the challenges they address, what they accomplish, and where their limitations lie.
Industry Leading SONY Exmor & Exmor R CMOS Sensor Technology
Featuring higher sensitivity and lower noise, Sony's new CMOS sensor technologies deliver clearer images, enhanced low light performance, feature-rich functionality, and rugged reliability all in a lighter, compact package.
SONY EXMOR SENSOR TECHNOLOGY - Through a number of innovative design approaches, Sony's Exmor CMOS sensor technology enhances imaging performance, particularly in low light situations.
To increase signal efficiency, Sony has optimized the standard pixel structure. By increasing the photodiode layer size and decreasing the thickness of the wiring layer, the obstruction of photons is reduced, allowing a greater area for light to collect. Additionally, Sony's Exmor sensor applies noise cancellation before and after analog to digital conversion to ensure clear images even in low light situations.
Measuring just 16.5 x 10.3 x 18 mm and weighing less than an ounce, Sony's super compact FCB-MA130 color block camera features a 1/2.45-type Sony Exmor CMOS sensor capable of capturing 13 megapixel digital stills and 1080p streamed video even in low light situations.
A popular choice among UAV and Gimbal manufacturers, the Sony FCB-MA130 is equipped with a 16x optical zoom, image stabilizer, face detection, wide dynamic range, noise reduction, backlight correction, and adaptive tone reproduction (ATR). This feature-rich micro camera demonstrates the power of Sony's Exmor sensor to deliver performance and power in a compact and light weight camera design.
With Sony's Exmor R technology, now small sensors can have higher resolutions without sacrificing sensitivity.
SONY EXMOR R TECHNOLOGY - Sony's Exmor R sensor technology was developed to solve the problem that arises when an increase in the number of pixels to augment resolution lowers sensitivity by reducing the area of the photodiode where light collects.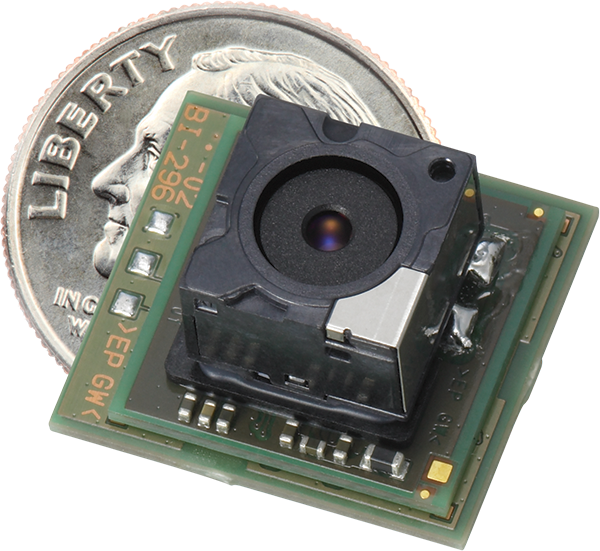 To maintain the size of the CMOS sensor while increasing resolution, pixel size has to be made smaller because a greater number of pixels must now reside on the sensor. This reduces the photodiode area that collects light, lowering sensitivity. So Sony did an ingenious thing: to allow more light to be collected, Sony flipped the sensor's wiring layer with the photodiode layer, effectively freeing the photodiode layer from any obstruction that could block photons.
Demonstrating its effectiveness is Sony's small, lightweight and feature-rich FCB-ER8300 'Eagle' series of color block cameras. Each is equipped with a 1/2.33 Exmor R CMOS sensor with QFHD, offering four times the number of pixels as 1080p and 4K resolution with area specific noise reduction.
Equally ideal for situational awareness applications and detailed identification, the camera's 20x optical zoom capabilities are further enhanced by Sony's exclusive Clear Image Zoom technology. Not only does it provide an additional 2x image enlargement capability but it ensures consistently sharp image quality.

Streaming Data
Radio frequency protocol has inherent signal limitations that restrict the amount of data that can be transmitted without producing image artifacts.
All data that travels uplink to the drone and downlink from the drone travels over the same radio frequency (RF) signal. This includes streamed video, GPS and navigational coordinates, fuel reserves, thrust, plus any other data that is required. The issue is that RF protocol has inherent signal limits that restrict the data packet size or amount of data that can be transmitted.
A higher quality camera with a higher quality sensor that delivers higher resolutions increases the packet size. If the signal can't handle the packet size, it produces artifacts and delivers a distorted image. The need for a high quality sensor must then be balanced with the amount of data being streamed.
Typically 2 to 5 MB resolution is required to ensure clear, high quality image capture amidst fire and smoke of people, developing hot spots, and other areas of interest during situational awareness. This level of resolution ensures the packet size is not too large and does not deliver distorted images to ground personnel.
Zoom Factor
X factor determines zoom distance, image clarity, and cost.
The zoom lens is one of the most important considerations for achieving a high quality image. Drones used for Fire and Rescue require a zoom lens capable of focusing in at greater distances in order to detect people, smoldering underground fires, structural or environmental concerns, and other items of interest during situational awareness.
Although there are two types of zoom - optical and digital – optical is your most important zoom consideration. Optical zoom delivers a pure, clear image but it has distance limitations based on the X factor.
The higher the X factor, the higher the zoom capability to achieve image clarity at a greater distance. To achieve macro, or extreme close-up, a lower X factor is desired. For example, a 10X optical zoom is good for close range image capture but offers less image clarity at greater distances than say an 18X zoom. The consideration then comes down to price. If the greater distance is important, then it makes sense to spend the money.
Digital zoom, on the other hand, isn't really zoom. It is an electronic feature that magnifies a portion of the image digitally to provide a wider area of capture. The problem is, megapixel resolution decreases as you zoom in digitally. So you sacrifice image quality for distance, which is an acceptable trade-off when distance is desired.
Stabilization
Stabilization is critical to ensure that image quality is not affected by a shaky camera.
Fire and Rescue drone applications can be challenged by wind or other environmental factors, unstable motion, and camera pan/tilt and long-range viewing. These effects can impact situational analysis, eat up digital storage capabilities, and stress compression encoders.
As a result, camera stabilization is a very important consideration. Typically, stabilization is achieved in one three ways. Choice is based on a number of factors related to design.
Built-in Digital Image Stabilization (DIS) - A feature built into the camera that uses a pixel buffer (additional pixels recorded outside the visible frame) to reduce the effects of any detected shaking of the camera by shifting the visible frame.
Stabilization Board - A stabilization board developed by SRI Sarnoff, the Acadia ILS-6000 Series, is designed to be integrated into cameras and other equipment configurations. Its small size and low power consumption make it ideal for UAV integration.
Gimbal - A pivoted, gyrostabilizer housing that ensures the video camera remains stable and fixed.
Variable Lighting Conditions
Fire and Rescue UAVs must capture clear images in variable lighting conditions ranging from bright daylight to dark nighttime to blazing fires.
Variable lighting conditions make it difficult for the camera to capture clear and detailed images. There are several camera features that work to effectively manage different lighting challenges.
Automatic wide dynamic range (A-WDR) ensures that the camera's sensor can manage very dark and very light areas simultaneously in its field of view.
Automatic gain control adjusts the signal, making darker areas brighter and brighter areas less so. But with increased gain to let in more light, noise (grainy-looking images) can result.
Noise Reduction (NR) responds to sensor sensitivity by helping to control image quality, particularly under low-light conditions.
Infrared (IR) Filter helps to lower glare by blocking part of the spectrum. Different camera models have different options to accommodate what is needed, such as always on, or on/off control. The filter is typically used in sunlight conditions to achieve realistic colors.
Cameras That Meet the Demands of a Growing Fire & Rescue UAV Market
In today's marketplace, there is a growing demand for drones that are smaller, lighter, cost less and have increased capabilities.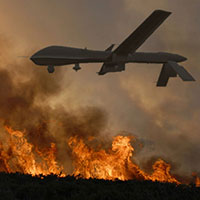 Small size, weight, and power consumption, referred to as SWaP, top the list of concerns in UAV design and is driving innovation. To meet the new demands, leading camera manufacturers are developing small, lightweight, high performance, feature-rich block cameras with a built-in zoom lens that leverage powerful new sensor technology.
Sony leads the way with its Exmor and Exmor R CMOS sensor technology. Delivering on size, weight, and capabilities, Sony's technology is unmatched and has ushered in a wave of low profile color block cameras that meet the unique demands of Fire and Rescue UAVs.
Citations
¹ AUVSI, Association for Unmanned Vehicle Systems International: The Benefits of Unmanned Aircraft Systems: Saving Time, Saving Money, Saving Lives
² CBS DC "NASA Developing Drones to Help Fight Fires," October 22, 2014, http://washington.cbslocal.com/2014/10/22/nasa-developing-drones-to-help-fight-fires/
Property of Phase 1 Technology Corp. Not for publication or reproduction without permission.
Copyright © 2015 Phase 1 Technology Corp. All rights reserved.