Videoconferencing & Telepresence
High end videoconferencing and telepresence technologies are revolutionizing the way we communicate. Corporations, medical teams, educational institutions, entertainment organizations, and governments can now bring together groups and individuals as near as the other side of a large room and as far away as the outer reaches of our universe without the time, logistics and costs associated with travel. As a result, new markets are emerging across industries that offer even greater opportunities for Original Equipment Manufactures (OEM) and integrators specializing in videoconferencing and broadcast quality telepresence solutions.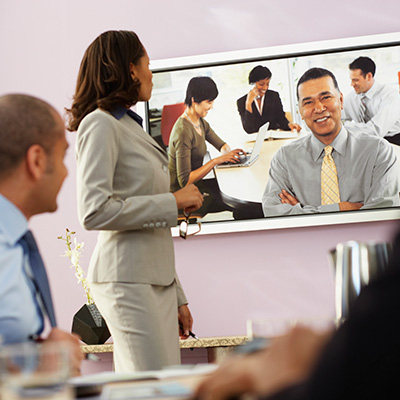 High-performance videoconferencing cameras feature powerful advances in CCD and CMOS technology, bringing greater clarity and fidelity to the viewing experience. With robotic, high-speed pan-tilt-zoom (PTZ) functionality, powerful optical and digital zoom capabilities, image stabilization, and optimal performance in low-lit environments, today's sophisticated conferencing cameras offer a wide range of possible applications. Providing additional flexibility, some cameras have a slot for optional interface cards, expanding possibilities for OEMs, integrators and end users to integrate with virtually any type of analog or digital system.
Phase 1 Technology has been assisting OEMs, system integrators, and end-users with custom tailored solutions with vision components since the dawn of the vision industry. A premiere, vertically-integrated distributor since 1986, Phase 1 Technology offers you industry insight and guidance to help you understand your options and how best to achieve your specific results.
Videoconferencing & Telepresence System Resources
To facilitate your research, we are developing a resource center, which will be expanded and updated over time, to provide you with links to articles, discussions, and videos focused on videoconferencing and telepresence vision products, challenges, applications and solutions.
Whether you are in the design stage or planning to expand your current system, and would benefit from expert product guidance and application assistance, we encourage you to give us a call at (631) 254-2600. We're here for you.