The Next Generation of Mapping
The SORA-CAMR4 is a 61 mp full frame mapping camera the ultimate high quality drone mapping and surveying, aerial inspection solution in the market.

Dual media slots, both supporting UHS-ll for easy access. Along with industrial locking connector for power and trigger. APK integration through (Hot Shoe) signal in connector.
A lighter payload will result in longer fly and more efficiency over time.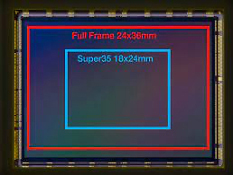 The full-frame sensor has more than 2.5 times the surface area of an APS-C sensor, which is very essential for an aerial mapping camera, compared with the APS-C senor camera with the same front & side overlap, the full frame sensor saves over 35% flight time for the same map quality.
Camera Features
Light Weight (300g)
Compact Size (100mm x50mm)
Remote Control
Full Sony SDK Support
61 megapixel full-frame CMOS sensor
E-mount with support for FE, E, and A-mount lenses (with adapter)
Bionz X image processor
Built-in Multi-Interface hot shoe output for PPK
Top dynamic range and very low noise
10 frames per second with full autofocus
4K Video
Removed mechanical sensor stabilization
Standard off the shelf locking Molex connector
Specifications
Maximum Photo Resolution and Frame Rates
61.0 Mp Up To 10 Fps
Maximum Movie Resolution and Frame Rates
4k / 30p Hd / 120p
Maximum Iso Sensitivity
Photo: Iso 100-32000 (Expandable: Iso 50-102400)
Movie: Iso 100-32000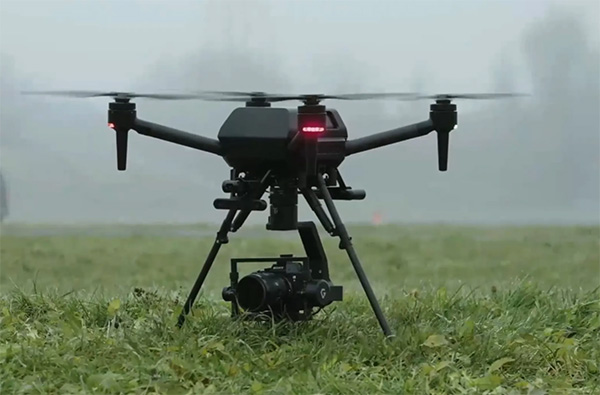 ---
Size and Mounting & Connections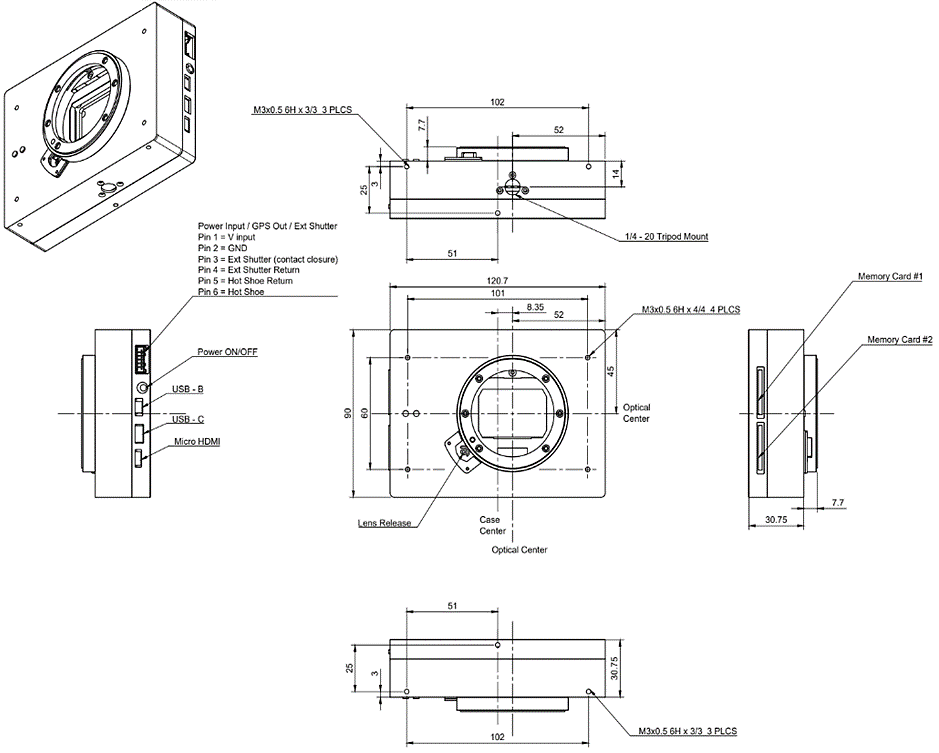 Camera Remote SDK
Fully compatible with Sony's SDK, gives software developers the tools they need to seamlessly integrate cameras into their organization's workflow, across a wide spectrum of applications and solutions. With this devkit, developers can create ultra-customized software applications that will operate these cameras remotely from a host computer running Windows®, macOS®, or Linux®. Change the camera's settings, hit the shutter release, or use live view monitoring - all from a remote location. The possibilities are endless.
Speak with a Phase 1 Sales Representative Today!
---
Request a Quote for the SORA-CAMR4
Please fill out the form below to request a quote. Fields marked with * are required.