Affiliations, Memberships & Compliancy
Phase 1 Technology has been a contributing member of the Automated Imaging Association (AIA) since 1998.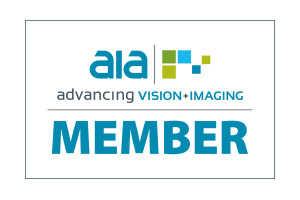 Today, the association is 230 companies strong and growing every year. The association has become the largest machine vision trade group in the world. Participating in this organization has many benefits for both Phase 1 and its customers. Benefits include seminars, to further enhance the education of the industry, workshops, designed for specific markets, regional trade shows, to exhibit new products and applications, International trade shows, to allow companies to expand their customer base.
The Association also, collects data in order to create meaningful reports and market studies. These plus many other services is what has made the AIA the largest and most respected machine vision organization in the world.
Phase 1 Technology has been a contributing member of the Robotic Industries Association (RIA) since 2009.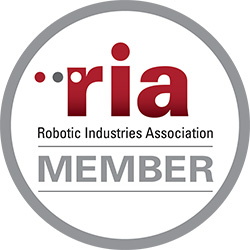 RIA is the only trade group in North America organized specifically to serve the robotics industry. Phase 1 leverages its membership in the association to expand its knowledge base concerning the use of imaging in the robotics industry. Its membership also affords Phase 1 the unique opportunity to receive specialized information from the RIA and its members which makes the company better able to serve its customers.
RoHS & Phase 1 Technology Corp.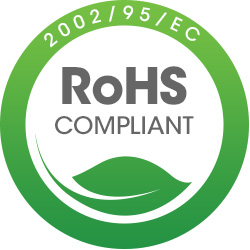 Phase 1 is committed to being an environmentally friendly corporation and as such has elected to fully participate in the RoHS Directive. Although there is much confusion on what levels of the supply chain have which responsibilities, there has been no clear standards or guidelines established for Distribution. Therefore, Phase 1 has taken the initiative to implement a RoHS procedure that best reflects the most current requirements available to date. In an effort to assure you, our customer, that any products you procure from our company will be fully compliant, the following action will be taken.
All inventories will be segregated by June 30, 2006. This will allow our Sales Department to notify you at time of purchase if the product you are ordering is "Green" (fully compliant) or not. In addition, we will notify you of any part number changes or discontinuation of products having to do directly with compliance of a specific product by a manufacturer.
We have also upgraded our quality control procedures to reflect an additional incoming visual inspection step to ensure that a compliant product is marked properly, either on the unit itself or the container in which it was received.
In some cases you may require a "Compliance Declaration" to certify that the product being purchased is compliant. At present there are no standard formats for this, although several different versions are under consideration. To even further complicate this matter, each supplier has a different method of handling this requirement. We therefore request that you inform us during the ordering process that you need a Certificate for the product being purchased. We in turn will obtain this document for you. Please note that certain manufacturers wish to send the document directly to your company, so you may not receive the document at the same time as you receive your product.
Meeting RoHS specifications are challenging, and in some cases confusing. As we obtain more information we will post it on our newly designed website. If you have any specific question pertaining to RoHS either what it is or what products are affected, please contact us and we will furnish you with whatever information is available at that time. Thank you in advance for the opportunity to service your imaging requirements.